2021 Washington Seminar Vault [60 days]
$25.00
DURATION: 60 day access
Description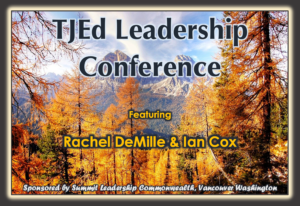 Access
Cost is $25
Duration: 60 Days
Seminar access is located on our Learning Portal at learning.tjed.org. Upon purchase you will receive an email with instructions to complete account setup (please note that if you already have a connected account on the learning portal the convention will be added automatically). Store and Learning Portal accounts are connected via email address used to purchase.
All presentations available on-demand for streaming and downloading.
---
---
2021 Washington Seminar Vault Content will cover subjects like..
Scholar Contracts
How is TJEd Unschooling, How is it Not?
Learning and Teaching in a Crisis
TJEd as Servant, not Master
What is Today for?
FEC – Family Executive Council
Cresting forms/video
Mentor Meetings forms
TJEd not Working
Uninspired Teen
"How in the world can parents break their own conveyor-belt mentality?" by Rachel DeMille
The Present Crisis content from MIC
Only logged in customers who have purchased this product may leave a review.