TJEd 2018 Online Convention
Our 2018 TJEd Online Convention is almost here, and you can view/listen to all of the presentations on-demand, at your convenience between 8/3-10/1/18.
View your favorites over and over again!
Pause the presentation to gather the family
so you can share something that's meaningful!
It doesn't matter when you're available, or what time zone you're in – we're here and ready to deliver.
Plus, there's just one low price per household!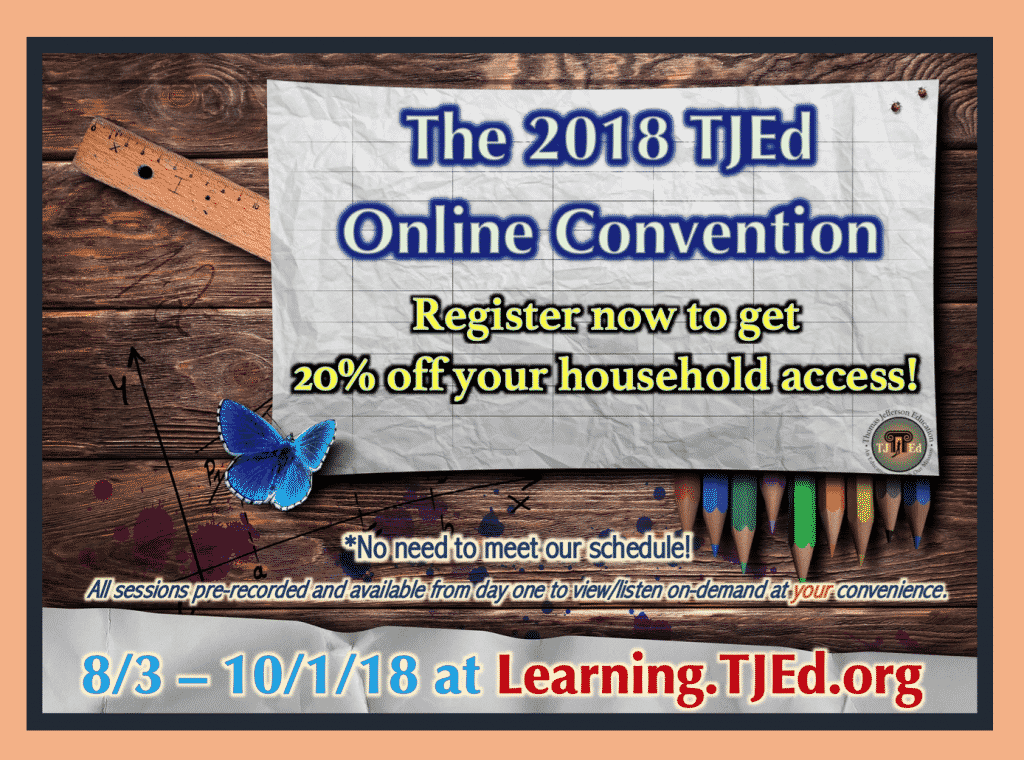 For more information, and to register, click here >>
---
TJEd 2018 Online Youth Conference
Online And, new this year: The TJEd Online Youth Conference! Same dates as the Convention – and just $20 per household (not per youth!).