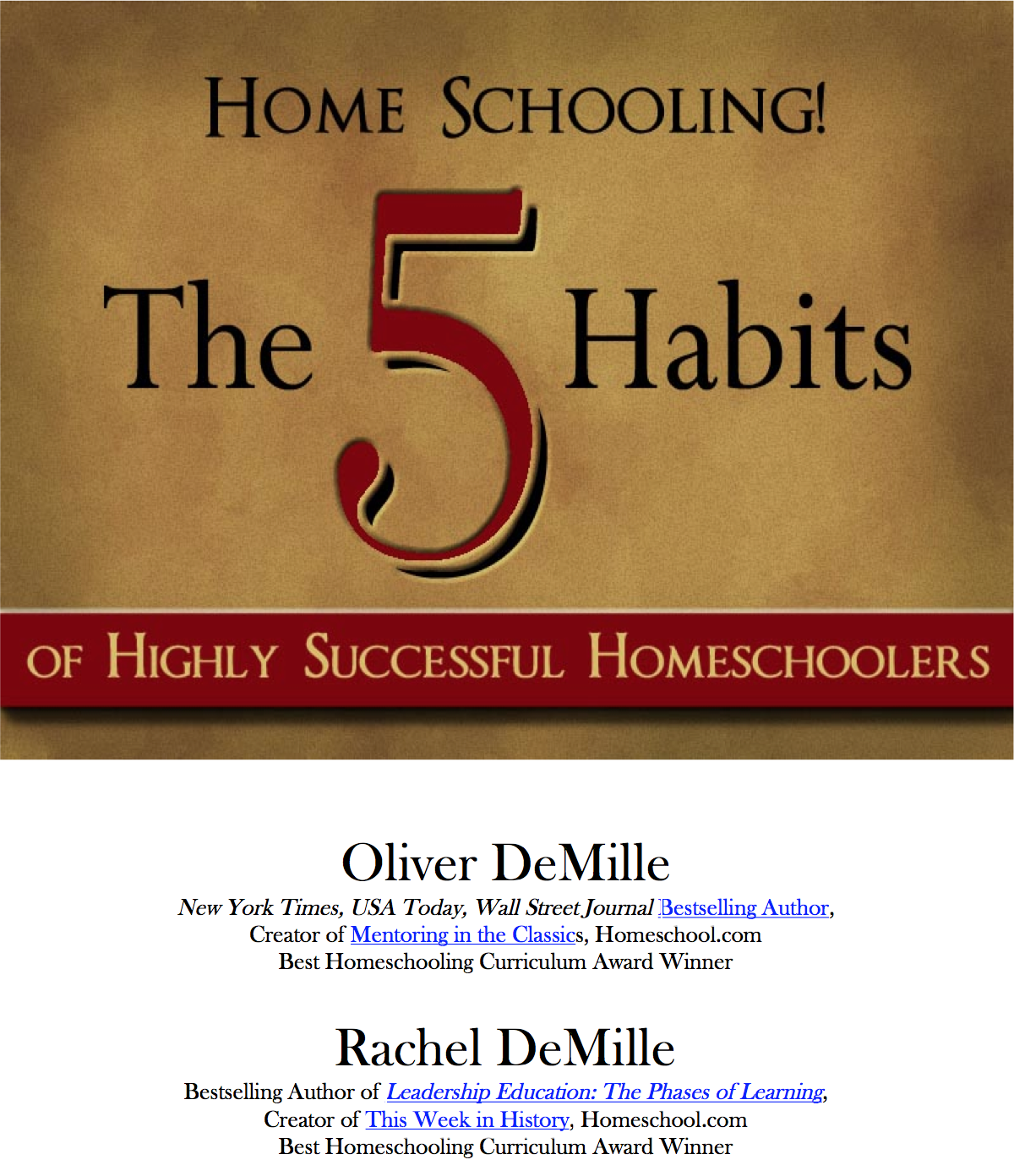 To request your free copy of 5 Habits of Highly Successful Homeschoolers by Oliver and Rachel DeMille, complete the form below.
[THE FORM TO REQUEST THIS FREE DOWNLOAD HAS BEEN REMOVED AS THIS OFFER HAS EXPIRED click here to purchase >>]
In addition to this e-book, you will receive several other bonus downloads. Subscribers to this mailing list will also receive our free newsletter, The Weekly Mentor, and notification of special resources and opportunities offered only to those on our mailing list! You can opt out at any time and your information is never shared or abused.