Whoa! That's a lot of content!
The audio files for this course are so chock-full of great information that they are too large to be housed on our shopping cart server! But our class participants haven't minded at all; they've given rave reviews.
In order to facilitate weekly emails with the course content, this class cannot be purchased using the regular shopping cart. Please use the "Pay Now" buttons below, and carefully follow instructions to opt in to the email service that delivers the class materials.
A 7-week course taught by Oliver DeMille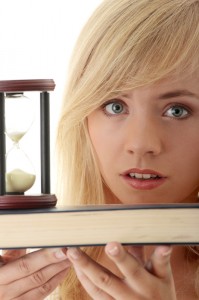 You know you've been wishing for something like this!
We heard you.
You're a good mentor, but you've been stressing. You've been wishing. You've been trying not to get frustrated with what might have been, what could be, if you were only a better mentor.
You worry about your kids not being ready for college. You worry that you're not very good at making the most of great opportunities like discussions and simulations.
You're tempted to push, assign, delegate or ignore. Sometimes you wonder if you're really up to this! If only you knew what great mentors know!!!
Well, now you can.

Mentoring is vital for education. Good mentors lead to good education, and great mentors to great education.
This class is a practical, hands-on course on how to be a great mentor.
Veteran mentors as well as new mentors–and everyone in between–will see their mentoring significantly improve by completing this exciting class taught by Oliver DeMille.
Course Outline:
Week 1: How to Teach How to Think!
Week 2: How to Teach How to Think II, How to Run Transformational Colloquia
Week 3: How to Run, Teach and Debrief Fantastic Simulations
Week 4: How to Teach and Mentor Writing, Part I
Week 5: How to Teach and Mentor Writing, Part II
Week 6: How to Teach and Mentor How to Think, Part III!
Week 7: How to Teach and Mentor Math Excellence the Leadership Education Way
How it Works
Each week of for the duration of the course, you will receive an (approximately 90 minutes) audio of Oliver's instruction, with a corresponding class handout–both delivered directly to you via email. Enrichment activities will be suggested and ideas for writing, discussion and application will follow each class period.
How to Register
To register for this course, select a Pay Now option below, and upon completion of your transaction please confirm your request to join the class by clicking a link in the email you will receive.

IMPORTANT: You must confirm via the link in your email in order to receive the course materials. If the address on your paypal account will not work for receiving the course materials, please contact us here to request that we add your alternate address to the class list. Please include in your message both the email address for your paypal, and the address you want us to use to contact you.
Payment Options:
Option I:

Option II: