Featured Article:
******************
Featured Article:

A Winter's Tale
by Rachel DeMille
The other day I called a friend on the phone. When she answered slightly out of breath I expected to hear that she had just finished working out, or perhaps that she had to run to catch the phone before it quit ringing. When I asked what I had interrupted, her answer both surprised and delighted me: she was planting a flowerbed.
Strange, right? It was the middle of November, and yet she found herself in her yard with dirty knees and fingernails, planting flowers.
It should be noted that my friend does not live in the Southern Hemisphere, where spring is blooming. She doesn't even live in the Southern U.S., where the killing heat of the summer has given way to another moderate growing season. In fact, the town where she lives is aptly named Alpine, and it produces a prodigious winter with bountiful snow.
So why was she planting a flowerbed? And what was she planting?
Her answer? Tulip bulbs. 100 of them. Each one had to be carefully planted six to eight inches below the surface, and they were to be arranged in groups so the bulbs could thrive and the impact of the blooms would have the most visual appeal. It was a lot of work, but she had a clear picture in her mind that it would be worth the effort.
It would have been easier to do in the warm and pleasant days of summer, but that's not the way of tulip bulbs. Some things need the winter's quiet to do their best work.
As I pondered on what message I wanted to share right now, this little, almost-insignificant story suddenly seemed to be trying to teach me something, and I wanted to pass it along.
What are we planting right now?
In our 2006 book, Leadership Education: The Phases of Learning, we wrote:
Just as the Hebrews start their day with sundown, the natural time of significant paradigm shifts and great learning is winter. The [things we study during winter] anchor us to the important and inspire us to achievement in the months ahead—like [bulbs] gathering strength to suddenly bloom with incredible speed once winter ends.
Yes, of course you are in the middle of the holiday bustle, parties, recitals and other calendar full-ness.
Hopefully, though, you make a time each day or week that you set aside to ponder and make conscious choices about the days ahead. As you do, I hope you will include in your asking: What am I planting right now so that the next bloom yields the crop we want/need?
TJEd is Leadership Education

Early on after the original publication of A Thomas Jefferson Education: Teaching a Generation of Leaders for the 21stCentury, we began using the terms TJEd and Leadership Education interchangeably. This was by design, in order to communicate from the first introduction to these ideas that the objective was for each person to be on a track toward being their own expert, and a leader in their own right.
Sometimes, though, the Conveyor Belt Hangover makes this transition a bit challenging! Many of us were so thoroughly schooled in reliance on experts, on the sense that we just need to study the equation and we'll past the test, that we sometimes fall back on those lessons when trying to find success in parenting and mentoring.
It's surprising how often I get a phone call or an email from someone wanting a quick answer to fix their family, or a particular child (or spouse!). It's especially amazing to me when some people come to me with their questions as if I'm the right person to ask, when they haven't even read the book(s).
I do understand the need we all sometimes feel to be rescued from a crisis. I think that's part of being alive, and certainly goes with the territory when we really own the responsibility to be not only providers of the necessities of existence to our children, but also to be their mentors and facilitators as they prepare for their own unique contribution in their lives.
But when I step back and look at it objectively, I actually think that sense of awe at the greatness of the responsibility, and the humility of acknowledging that we can't control all the variables or the outcomes, bring you and me to a place of teachable-ness that primes us for success. And with that teachable-ness, we can find answers to the old questions, and learn to formulate new, and better, questions.
Ultimately, Leadership Education envisions each parent as the expert on their own home, and seeks to introduce modern learners to the process that nurtures the instincts and teaches the principles that bring success.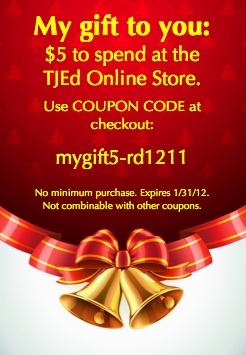 As you work to bring Leadership Education culture more into focus in your home, family and personal education, keep in mind the last of The 7 Keys of Great Teaching, "You, not Them."
By this I mean that after all the holiday planning, shopping, cooking, decorating and gifting you do to build memories for others, please set aside a small budget to spend on YOU in order to take your immersion in TJEd to the next level.
Talk about the gift that keeps on giving! This small investment in yourself is like planting bulbs in the winter. Your mind and heart will be transformed through this winter in ways that bring a beautiful garden of possibilities with the changing of the seasons!
Feasting on the Classics by Others Who Know
I wrote about my own experience with crawling out of a rut by reading from the works that successful people have shared here.
I can't stress enough (and even writing this right now serves to prompt me to revisit this principle in my life) how empowering it is to have daily inspiration not only from my core books, but from books and other resources that teach me the principles of success in the areas of my goals: health, parenting and education.
When I neglect to read daily I lose my power to really effect change in the circumstances that surround me, and in my own heart and mind.
Each of the books we have written have been created to respond to a specific need communicated to us by numerous practitioners of Leadership Education.
It's not unlikely that whatever you need right now has already been addressed in these works that we have poured our hearts, souls and lives into. For most of us, the Conveyor Belt Hangover can draw us in like a black hole, and to really wrap our heads around a new mindset and develop new habits, going through a season of dedicated training is pretty much essential.
It's like learning to walk, ride a bike and drive a car. Sure, there are folks that make those transitions seem effortless; they have a special skill set that allows them to do it like a pro as if they had been doing it all their lives! Maybe you know parents, teachers and home schoolers who seem like that.
More likely, though, those parents that make it look like their home life and home school come together effortlessly actually put some considered effort into their continuing education so they can keep their ideals and their actions in line with their ultimate goals.
Your Personal Journey
Put simply: the goals of Leadership Education are lofty and life-changing, they run counter to most of our habits and experience, and to really feel confident and be successful, you need to pay a price in your personal study, long-term.
I recommend that you read the books in this order:
A Thomas Jefferson Education
This one is the overview. It's relatively compact for describing the vision of Leadership Education and lays the foundation for the other works.
Leadership Education: The Phases of Learning
This one is the nuts-and-bolts application, with lots of depth in helping to develop your own vision, as well as details on how to set up your home and your day and your goals in order to inspire your family or your students to pursue a Leadership Education – from infancy to grandparenting!

Hero Education
Let's just be honest. If your children don't get a Scholar Phase, they don't get a great education. You settle for something less. Something… more mediocre. They were meant for something better. They need a Scholar Phase.
Thomas Jefferson Education for Teens
For youth and adults seeking to pursue a Scholar-level education, no matter their age!
The Student Whisperer
For teachers and mentors ready to take their art to the next level!
If you needed a reminder, permission to make yourself a priority, let me restate here and now:
An investment in your own education is not a withdrawal from your children's; it is a lever that gives everything you do more power and effectiveness with far less stress, trauma or trial-and-error.
Have a blessed holiday, and give your family the gift of continuing your education.
Please use the coupon code and get yourself something from me! There are lots of products in our store under $5, so you could have something nice just for you at no cost at all.
Or, if there's something that costs a little more you've been wanting that you weren't ready to spend on, please use the coupon to afford it now. And this code doesn't expire until the end of January (although the other one in the article below does, so pay attention to that…), so if you prefer to wait until the holiday expenses are past, you'll still have time to use it!
Here it is again so you can copy and paste it in the "add coupon code" option of the checkout from your shopping cart:
MYGIFT5-RD1211
xoxoxo rd
******************
Featured Article:

My Favorite Things
by Rachel DeMille
My husband recently asked me what my most memorable holiday gifts and memories are. I pondered, and came up with several things from caroling to family drives to see neighborhood Christmas lights. After a few minutes I had a long list of fun memories, but two stand out.
For me, Christmas day, and in fact the entire week from December 24 to January 2, is really about rest. I don't always get it, but rest is the goal. I love to relax during this time, and for some reason it seems like the world's rat race calms down for these few days each year.
During this calm amid life's work and challenges, I really look forward to two main things—losing myself for a few hours each day doing a big puzzle and then curling up on a couch with a good book. When I get to do these two activities, my holiday is complete.
A good puzzle and a great book—now that's "A Merry Christmas and a Happy New Year!" This year I happen to know that I'll be doing a large Shakespeare puzzle during the holiday break.
As for the book, I'll just have to be surprised. I know that if I get Oliver a Nerf football and a stack of good books, he'll love the holidays. And he knows to get me a cool new puzzle and an uplifting book.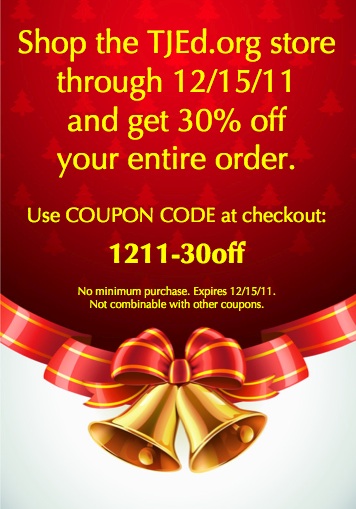 Oh, and one big family gift that brings us all together for a few hours a day—like the Karaoke machine we got one year, or the CashFlow board game another year, the collected dramatized Shakespeare plays on cd or this year's quilt frame and puzzle table. That's how we do TJEd-style gifting in our home.
And then, of course, as we remember the reason for the season, we will inevitably return to thinking about the desires, interests and needs of those around us.
If you have felt a need to help a significant person  (spouse, grandparent, sister, adult child, teacher, pastor) to have more synchronicity with your family's educational choices, or if you know someone you would like to share TJEd with, I have prepared a list of suggestions.
Here's the TJEd Top 10 List for the 2011 holidays:
[Click on a title for reader reviews, product information, sample download and purchase options.]
The Student Whisperer (Our Newest Book; for teachers, mentors and advanced TJEders)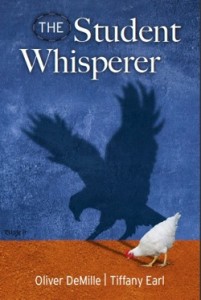 This book is brand new for 2011! Make it a top priority on your gift list for you and anyone else who needs one. This book is taking TJEd to a whole new level!
Like a master gardener, a great mentor, a Student Whisperer, knows how to set the stage for transformational experiences—as often as they are needed. She knows how to create the environment where such feelings and experiences are frequent, how to use such experiences to help us discover and improve ourselves, and even how to repeat and reinforce such feelings so that our motivation and efforts are sustained. A great mentor cares—and she is effective.
This book is designed to help you become a great mentor—a true Student Whisperer and leader at the highest level.
Daily online resource for home or classroom learning. Ideal for Love of Learning and Transition to Scholar, This Week in History inspires learning using articles, activities, learning games and content projects covering a full range of subjects from Science, Language Skills, Math, Social Studies, and more – all anchored in an event in history corresponding to each day of the year. At less than 35¢ per day, you almost can't afford not to subscribe to This Week in History.
A Thomas Jefferson Education (For grandparents, coaches, teachers, youth leaders, friends)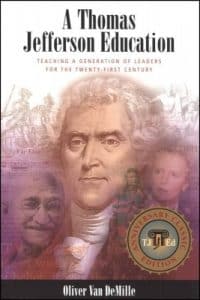 If you haven't read this book yet, do yourself a favor and don't let the holidays pass without doing so. Or, if you know somebody who needs to read it, be sure to get them a copy during the season. Great for the grandparents too—so they'll understand what you're doing and even get excited about it. And don't forget your kids' teachers and coaches and youth church leaders—this is a great gift for them.
This volume is a philosophical overview, and not a step-by-step guide for implementation of the Leadership Education model.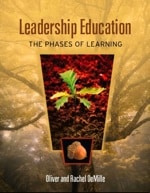 This inspirational manual picks up where the primer/overview work, A Thomas Jefferson Education leaves off. It develops in depth not only the philosophy but also the nuts-and-bolts application of each individual Phase, the critical Transitions between Phases and the "big-picture" vision to begin with the end in mind. Those who master the content in this book leave behind the question, "But how do you actually DO it?"
If you've read this already, pick a chapter that applies to you and read it again. This may be the most important book in TJEd; it contains the real meat of how to apply Leadership Education, from infancy right up through grandparenting! If you haven't read it yet, now is the time.
FreedomShift (Excellent for husbands, extended family members, and friends)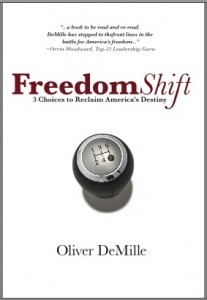 An excellent book for every husband who has concerns about TJEd or who is interested in the direction our nation is taking. Also a great read for in-laws, colleagues and others interested in the future of freedom. This book is non-partisan and is enjoyed by people from all political and cultural views—and it promotes freedom and leadership for people of all perspectives.If you want a bigger gift, FreedomShift makes a great set along with The Coming Aristocracy. And if you want a truly fabulous and impressive gift set for someone special, give these two books by Oliver DeMille along with The Fourth Turning by Strauss and Howe. Together these are an outstanding primer on world events, the future and how to influence it for good.
TJEd for Teens (A great gift for your teenagers and adult children)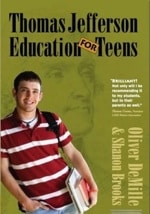 If you have a teen, pre-teen or adult child in the family, this book is a must! After they've opened all their presents, try holding this book up in front of them and saying something like, "This will change your life if you let it." This recent addition to the TJEd library is written to youth and adults wanting to accomplish a successful Scholar Phase–academics, personal development and mission preparation.
It includes:
How to find the "Real You"
The Teen-100 List
How to study the classics
How to make the most of your mentor
Sample Simulations
…plus lots more!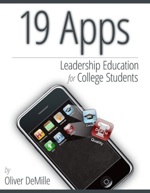 If you have a student in college or getting ready for college, this book is a must for them! Available as an pdf/electronic download. If you or someone on your gift list is in college right now, this book is really must-read.
An alternate, more descriptive title for this books might be: How to increase your grades, career earnings, learning curve, leadership skills…and still have time for a social life. 19 Apps is dedicated especially to college students (and will help any adult with continuing education!)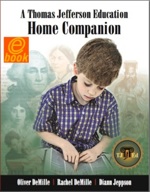 This is a great read for anyone who home schools, whether or not they are familiar with TJEd.
These incredibly helpful articles read, at times, like a letter from a friend, at times like an entry in a journal of Education or Child Development, and even, at times, like we're overhearing a conversation. But in every case it is relevant, accessible, and empowering.
Give the gift of TJEd with a personalized gift certificate to be used at the TJEd online store.
To use the coupon code for 30% off shopping until 12/15/11, simply copy and paste this code in the "add coupon code" section of the shopping cart checkout:
1211-30OFF
Please note that this coupon expires on 12/15/11, so don't miss out! (The "My Gift to You" coupon in the previous article doesn't expire until 1/31/12, so you can still use that one later if you want…)
For other great gifts, consider recommendations here: