Did you receive the Confirmation Email?
You need the following information in order to successfully access the 2017 TJEd Online Convention content.
First: You have successfully registered. Your payment has been processed and the email address you used during checkout has been added to the 2017 Convention mailing list.

Since your access code will be automatically delivered to your email address associated with the checkout when you registered, you need to make sure that you received our confirmation email.
Please check your inbox right away – and if you don't see it there, check your spam filter, and your "Social" and "Promotions" tabs (gmail users).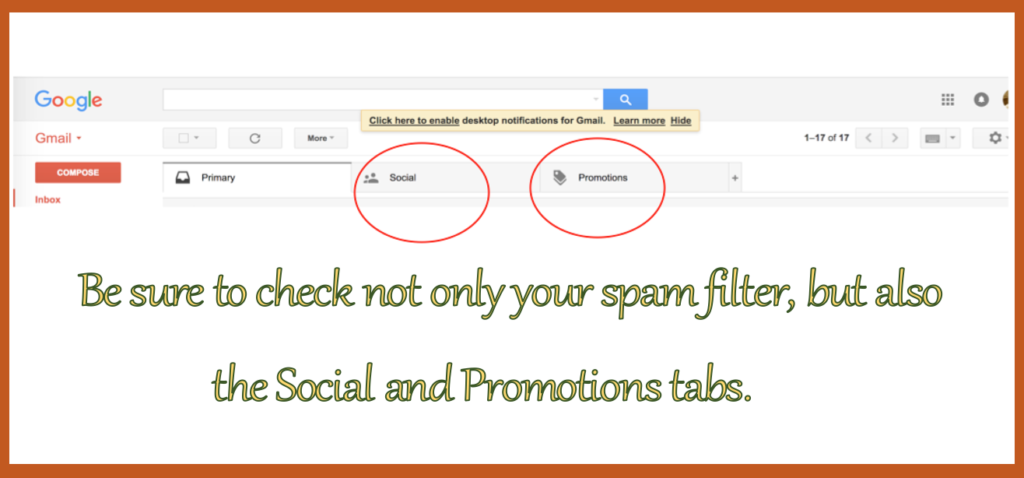 If you can't find your confirmation email, please contact us HERE and we'll help you sort it out! We can resend it, or even change your preferred delivery address if you need.
The Convention will be available for on-demand access between 8/9-16/2017. We'll send you an access code right before it starts so you can unlock your content!