May 24
Have you ever played with a candle and a jar?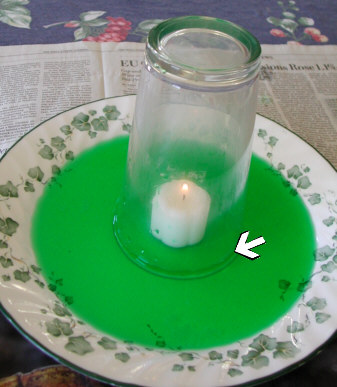 What happens, and why?
If you've ever asked yourself that question, you're not the first one. Today in history, we go back almost 400 years to someone who started to form the answers to those questions, and who gave us the building blocks to better understand the world around us – even the air we breathe!
1640: Birthdate of John Mayow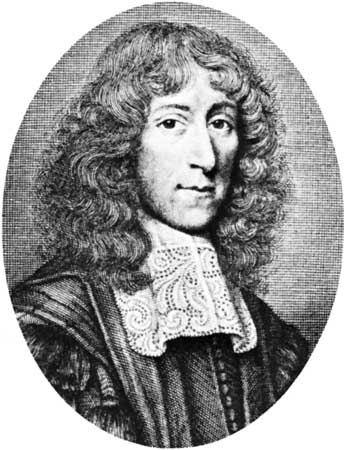 This Week in History exposes your child to new ideas and areas of learning.
John Mayow was an English chemist and physiologist who, about a hundred years before Joseph Priestley and Antoine-Laurent Lavoisier, identified spiritus nitroaereus (oxygen) as a distinct atmospheric entity. He further recognized the role of oxygen in the combustion of metals. His medical writings include a remarkably correct anatomical description of respiration.
Resources:
Activities for research and experimentation:
What is the etymology of the word Oxy/gen? (Check your Latin and Greek roots.)
Is "etymology" a new word for you? It's a great one to be familiar with, and the study of word origins can greatly deepen your understanding of people, places, things and relationships. Plus, it's fun!!
Here's a great resource for any time you want to study the history and roots of a word: Online Etymology Dictionary
Okay, so what's the etymology of the word etymology?
Greek roots are everywhere! There's another pretty fun word using the root, oxys: oxymoron.
What is an oxymoron? Here are some fun examples: This is one that fits my mood today: deliriously keen. What oxymoron describes you today?
Make up some oxymorons and have some fun with it! Maybe illustrate a short picture book with them…?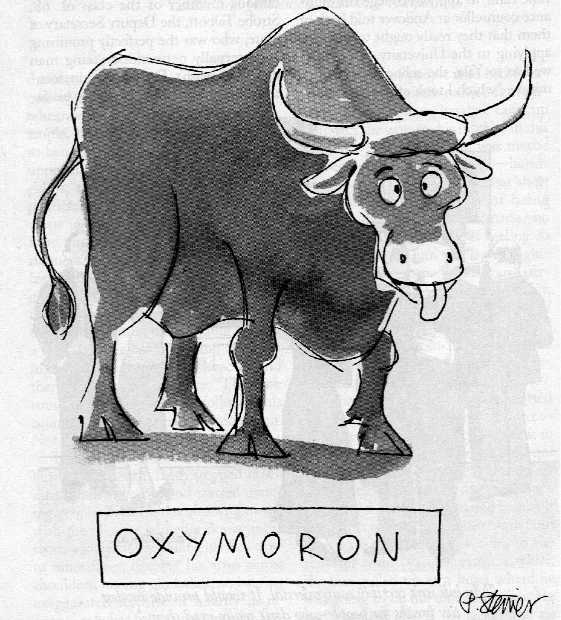 (Get it?) 😉
Also on this day…
Hobbies are a great way to learn! What are some of your favorite hobbies?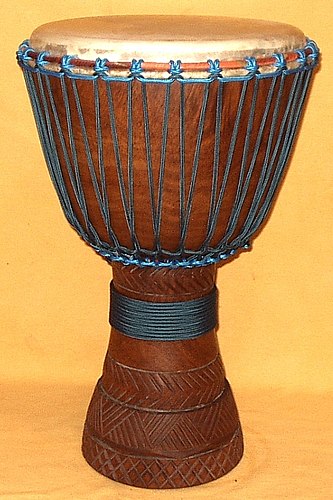 Resources:

May 25
Today is Memorial Day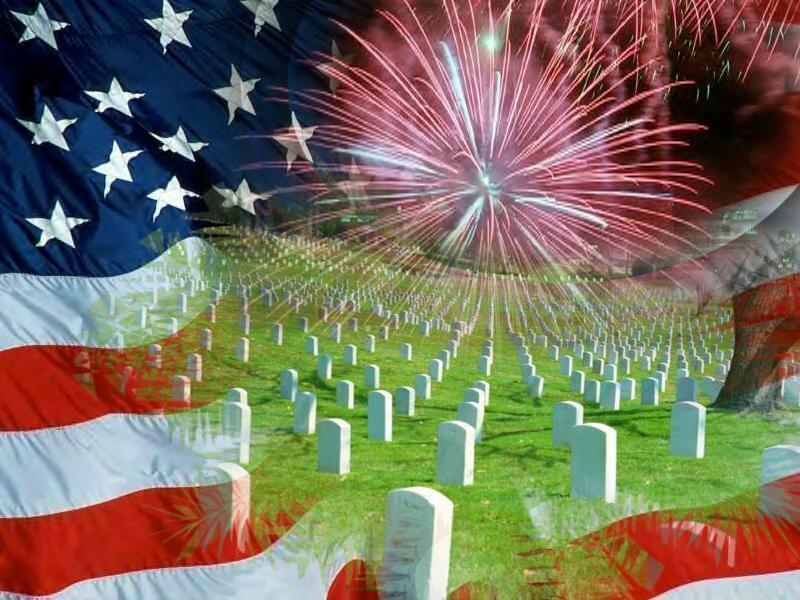 This Week in History helps you make connections between the subject areas–from music to math, from geography to world cultures, from hobbies to science projects, and more.
Though spring doesn't end until June 21, many people in the U. S. consider Memorial Day, which falls on May 25 this year, to be the real start of summer. To prove it, families will be heating up the grill, catching the biggest movies and enjoying the great outdoors. But Memorial Day has the word "memorial" in it for a reason.
The holiday got started on May 30, 1868, when Union General John A. Logan declared the day an occasion to decorate the graves of Civil War soldiers. Twenty years later, the name was changed to Memorial Day.
On May 11, 1950, the United States Congress passed a resolution requesting that the President issue a proclamation calling on Americans to observe each Memorial Day as a day of prayer for permanent peace and designating a period on that day when the people of the United States might unite in prayer. President Richard M. Nixon declared Memorial Day a federal holiday in 1971. Memorial Day is now observed on the last Monday of May. It is an occasion to honor the men and women who died in all wars. [Source]
Resources:
In Flanders Fields
By: Lieutenant Colonel John McCrae, MD
(1872-1918) Canadian Army
In Flanders Fields the poppies blow
Between the crosses row on row,
That mark our place; and in the sky
The larks, still bravely singing, fly
Scarce heard amid the guns below.
We are the Dead. Short days ago
We lived, felt dawn, saw sunset glow,
Loved and were loved, and now we lie
In Flanders fields.
Take up our quarrel with the foe:
To you from failing hands we throw
The torch; be yours to hold it high.
If ye break faith with us who die
We shall not sleep, though poppies grow
In Flanders fields.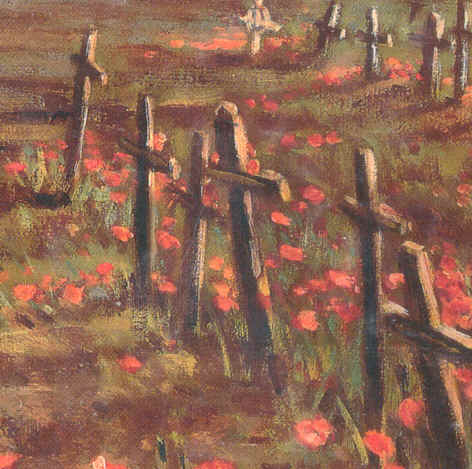 What are Flanders fields?
What is the symbolism of the poppy?
What were the circumstances the author was in during the writing of this poem?
Also on this day..
Make some history!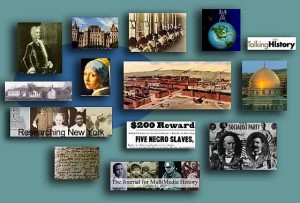 A couple of times a month (whenever there is a light day when I don't find much that really interests me to highlight for a "Today in History" article), we will take a little break to make some history of our own. There are lots of ideas here–choose a few for today, and when another "Make Some History" day rolls around, you can try some more…
[Subscribe to get the HUGE list of "Make Some History" content]

May 26 – June 1
National Spelling Bee Week!

The Scripps National Spelling Bee is coming up next week. Have you ever taken part in a spelling bee? They can be gut-wrenching, soul-stealing, cut-throat bloodbaths. Or, they can be confidence-building, community-strengthening, education-inspiring family-fun celebrations!
How to Run a Community Spelling Bee
One of my favorite books for family reading is Gene Stratton-Porter's Laddie. A classic scene from this novel is the community spelling bee, where people of all ages participate, and two beloved community members are the last ones standing.
Several times over the years we've hosted a Community Spelling Bee, and it's really fun! I like to set it up so that everyone is rooting for each other, and spelling is seen as a life-long pursuit of excellence, and not a win-lose proposition, where some have got the goods, and the rest pretty much stink. Wouldn't it be wonderful if you could have a spelling bee where everyone figured out that spelling is fun, and they can have a great relationship with words, vocabulary and interesting expressions that lasts and continues to grow over a lifetime?
Resources:

This Week in History helps you mentor your students in the classics.
May 26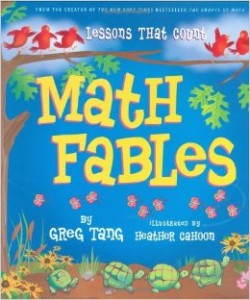 Resources:
Also on this day in history:
Talk about a Wild "Ride"…!
1951: Birthdate of Sally Kirsten Ride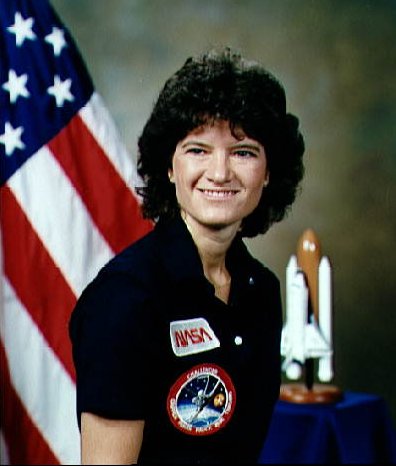 "All adventures, into new territory, are scary."
–Sally Kirsten Ride
Sally Ride, born in Encino, California, became the first woman candidate to become an astronaut on January 16, 1978.
A graduate of Stanford University with undergraduate degrees in English and physics, and master's and doctoral degrees in physics, Ride had not considered becoming an astronaut while choosing her courses. However, when she read in the campus newspaper that NASA was accepting astronaut candidates, she applied.
Although she mailed her application on a whim, she was one of the 35 applicants chosen from a field of 8,037.
In June 1983, she became the first woman in space when she traveled on the space shuttle Challenger with four other astronauts. Her second flight was October 5-13, 1984.
After serving several years on NASA commission, she left in 1987 to join the Stanford University Center for International Security and Arms Control.
Resources:
Questions for Discussion or Writing:
In her childhood Sally Ride was a tennis star and seriously considered pursuing professional tennis as her career. How did her excellence and training in sports lend to her achievements in education?
Was it luck that that NASA chose her out of 8,000 applicants?
In recent years, Sally has focused on teaching youth about the importance of math and science. Why do you think she feels passionate about these areas of study?
Do you study math and science?
This is Sally Ride's Website EarthKam, which she designed to intrigue middle & high school students to learn about science and space. What do you think of her website? Is her work inspiring to you?
What are you passionate about? How are you preparing?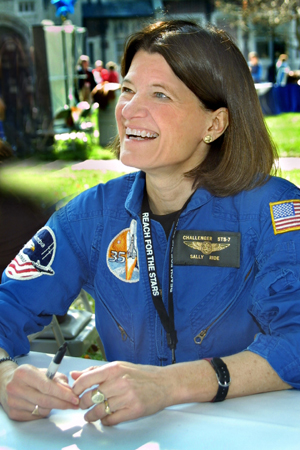 Space Activities:
To remember the order of the planets use the phrase 'My Very Eager Mother Just Served Us Nine Pizzas' – the capital letters give the order of planets, beginning with closest to sun – Mercury, Venus, Earth, Mars, Jupiter, Saturn, Uranus, Neptune, Pluto.
Printables & Activities for Core Phasers:
Here's an interesting poem:
LAST LAUGH
The all laughed when I told them
I wanted to be
A woman in space
Floating so free.
But they won't laugh at me
When they finally see
My feet up on Mars
And my face on TV.

-Lee Bennett Hopkins

May 27
1819: Birthdate of Julia Ward Howe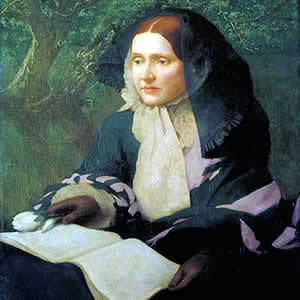 "I am confirmed in my division of human energies. Ambitious people climb, but faithful people build."
–Julia Ward Howe
Born in New York City, Julia Ward Howe was a writer, lecturer, and social reformer. Moved by the plight of Civil War widows, she worked for women's rights in the professions and business. She wrote various books of drama, verse, biography and travel.
Howe was instrumental in bringing about the recognition of Mother's Day in America, and wrote the words to "The Battle Hymn of the Republic" to the tune of "John Brown's Body" in 1861. It was published in the Atlantic Monthly and soon became the war song of the Union forces. She married Dr. Samuel Gridley Howe, another American social reformer.
Resources:
Historical Literacy Activity:
Cultural literacy is a key element in a statesman's education. We can build on common knowledge only after we have a foundation of it.
Julia Ward Howe lived during the time of the transcendentalist movement. What is transcendentalism?
The Battle Hymn of the Republic was written to the tune of "John Brown's Body." Who was John Brown?
During Julia Ward Howe's lifetime what wars were taking place throughout the world? It might be useful to make a timeline of these wars.
She was a famous suffragist. What was the suffrage movement? Can you name other notable suffragists?
Also on this day in history:
It looks like a great day for a musical invention!
This Week in History relieves stress and burnout.
1796: U.S. Piano Patent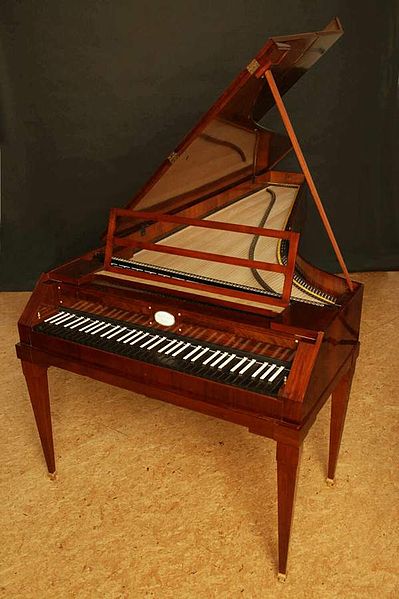 The first U.S. patent for a piano was issued to James Sylvanus McLean of New Jersey, for "an improvement in piano fortes." Pianos had been imported, until the first one, a square, was made in America in 1775 by Johann Behrent, a German immigrant in Philadelphia. The first important maker was Charles Albrecht in the same city, who, from about 1790, made close copies of English designs. The first piano-like instrument known in the U.S. was a spinet built by John Harris.
But the Piano isn't the only musically historic event of today…
1890: First Jukebox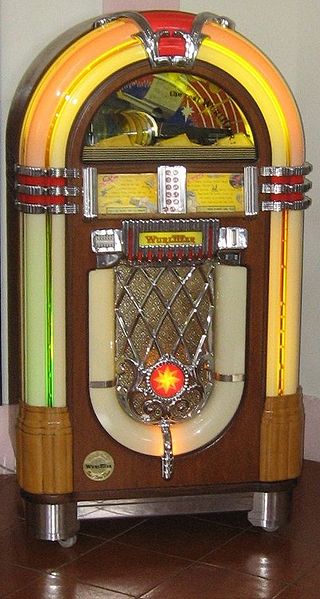 Two U.S. patents for the first jukebox were issued to Louis Glass and his business associate, William S. Arnold concerning a "coin actuated attachment for phonographs." Their first jukebox was a coin-operated Edison Class M Electric Phonograph with oak cabinet placed in the Palais Royale Saloon in San Francisco. This was before the time of vacuum tubes, so there was no amplification. For a nickel a play, a patron could listen using one of four listening tubes. Source.
Resources:
People do some pretty amazing things on the piano. Check out this video of Five guys playing one piano.

May 28
This Week in History motivates you and your students to greater excellence.

1886: Birth date of Jim Thorpe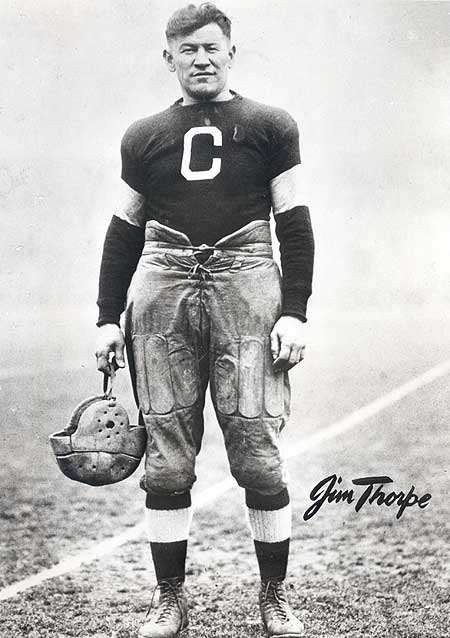 "You, sir, are the greatest athlete in the world. I would consider it an honor to shake your hand." — King Gustav V at the 1912 Olympics in Stockholm
Jim Thorpe was one of the greates all-around athletes in history. Born near Prague, Oklahoma, Thorpe began his athletic career at the Carlisle (Pennsylvania) Indian Industrial School. There he led the small school to national fame in American football. Among his many athletic accomplishments, Thorpe played major league baseball, professional football, and excelled at track and field events.
Resources:
Activity for Discussion or Writing:

What are some problems you have faced? How did you resolve them?
What is excellence? What things do you excel at?
Have you ever been away from your family for more than a few hours? How did you feel? What do you think it would it be like to go to a boarding school away from home at age six?
Why is education important? How can it make a difference in your life?Why is cultural heritage important? How do you celebrate yours? How do customs and traditions get passed on in your family?
What is a biography?
Why are biographies of interest to readers?
What biographies have you read?
I love the following thoughts:

Adversity cause some men to break; others to break records.
-William A. Ward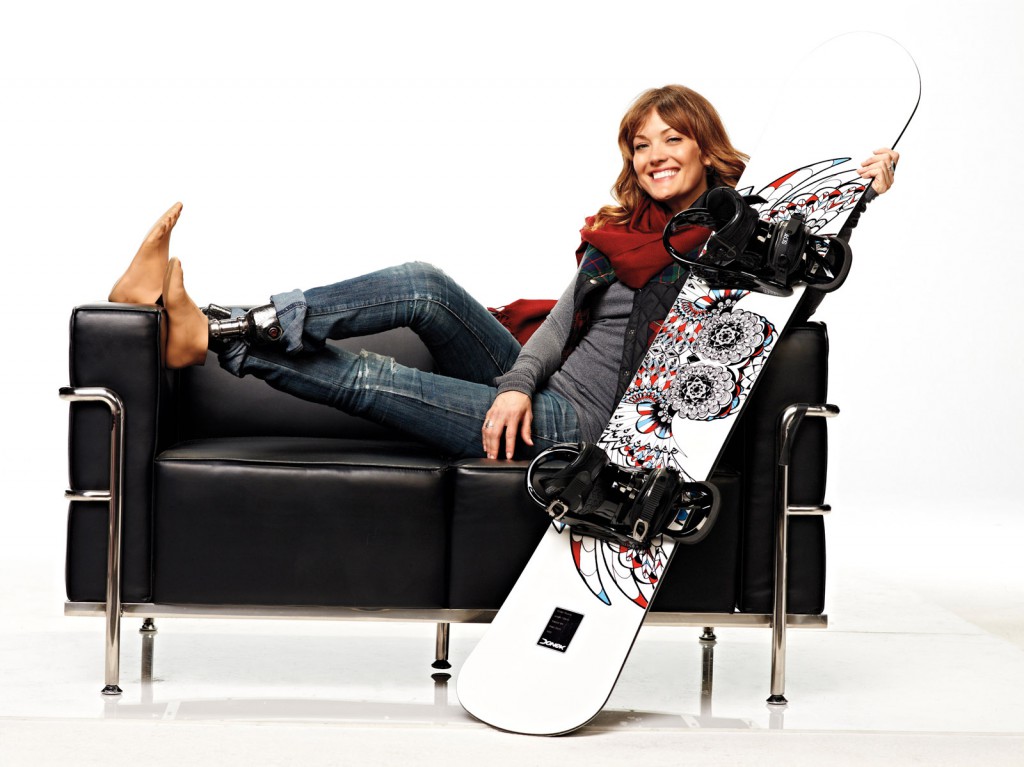 Sweat plus sacrifice equals success. -Charlie Finley
My motto was always to keep swinging. Whether I was in a slump or feeling badly or having trouble off the field, the only thing to do was keep swinging -Hank Aaron
The will to win is important, but the will to prepare is vital. –Joe Paterno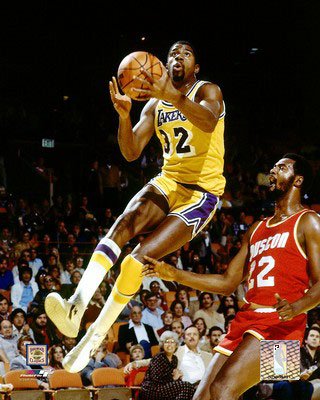 Ask not what your teammates can do for you. Ask what you can do for your teammates. -Magic Johnson
Luck is what happens when preparation meets opportunity. -Coach Darrel Royal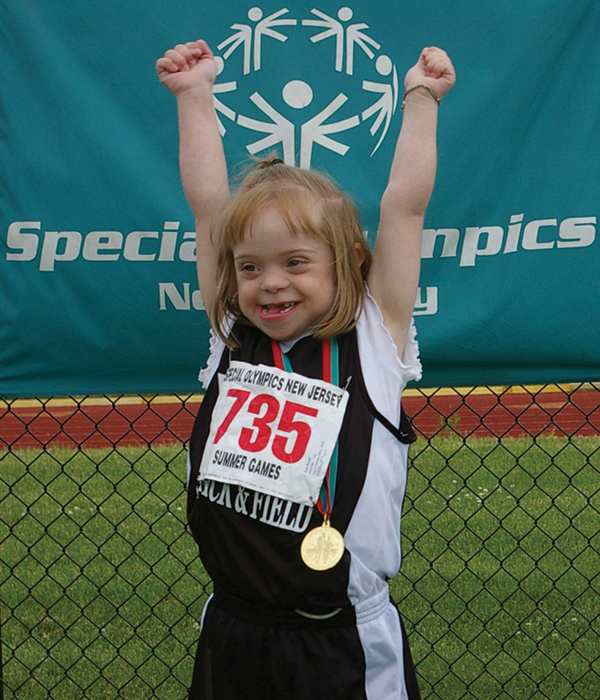 I always felt that my greatest asset was not my physical ability, it was my mental ability. -Bruce Jenner
Also on this day…
Flashback!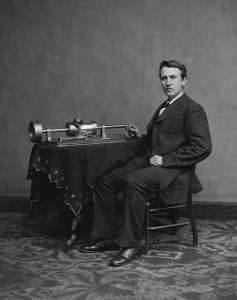 What did Thomas Edison recite in the first recording of the human voice? Answer.

May 29
1790: Rhode Island became the thirteenth state to ratify the Constitution of the United States of America.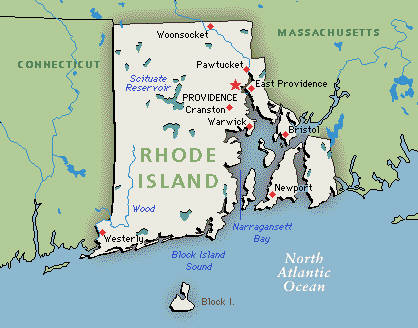 Flower: Violet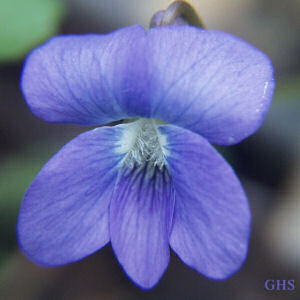 Tree: Red Maple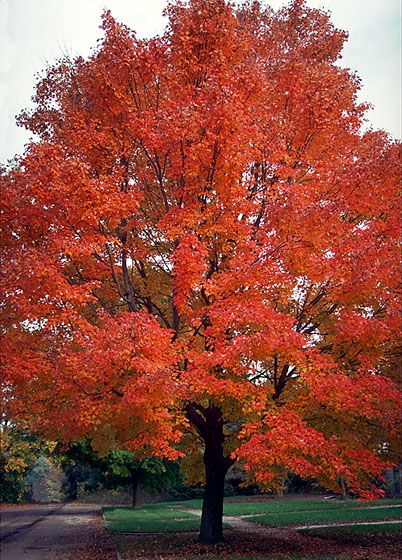 Bird: Rhode Island Red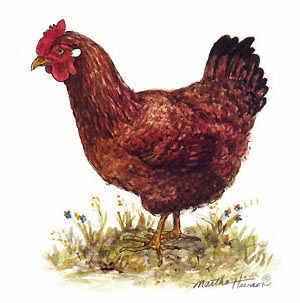 Resources:
Activity for Writing or Discussion:
Why did Roger Williams leave Massachusetts? How did his conviction that Rhode Island should be a secular state influence Thomas Jefferson and the Constitution?
Who was Anne Hutchinson? What makes her such a unique historical figure?
Nathanael Greene was George Washington's second-in-command. What qualities did he have that made him so invaluable to General Washington?
How did Rhode Island get its name and how does it relate to the Aegean Sea?
What major events took place in Rhode Island during the Revolutionary and Civil Wars?
Printables:
Source: about.com
Also on this date in history…
1848: Wisconsin became the thirtieth state of the United States of America.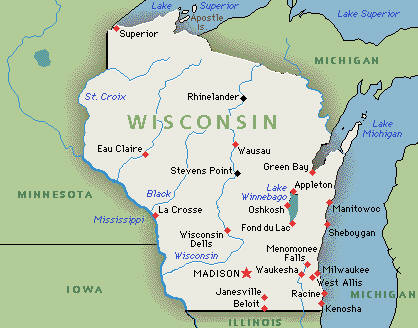 Flower: Wood Violet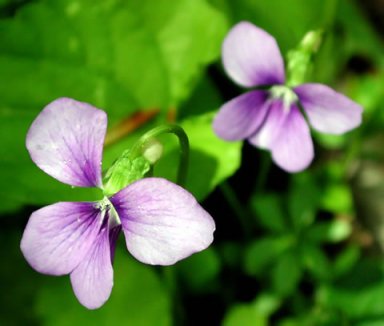 Tree: Sugar Maple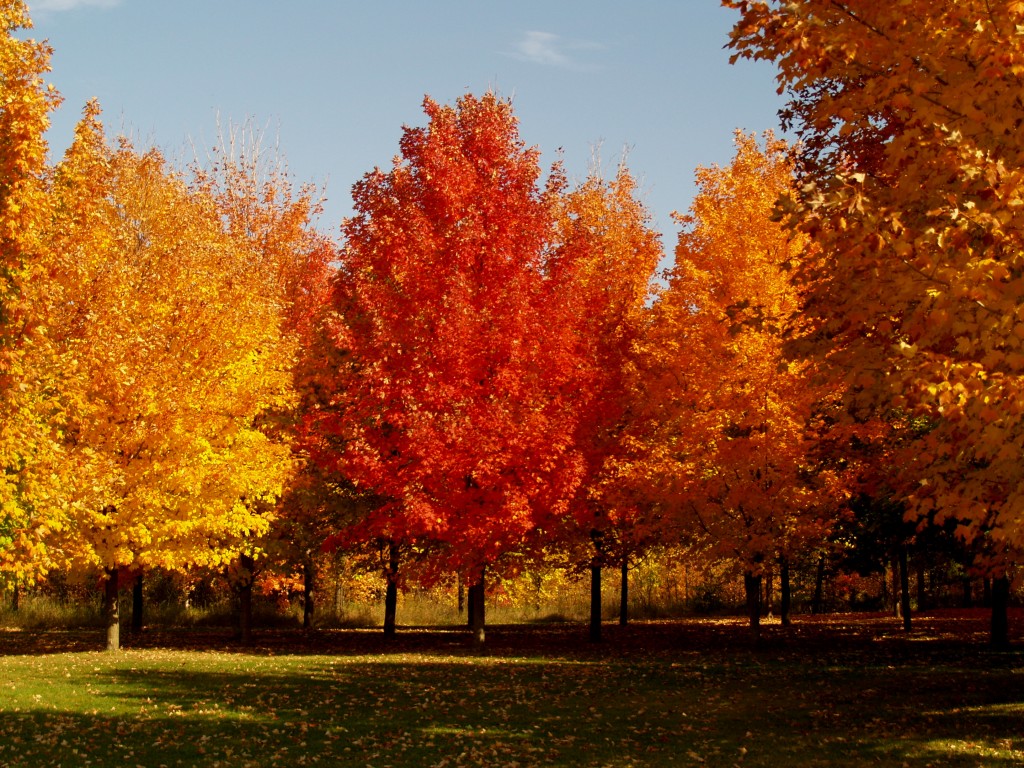 Bird: Robin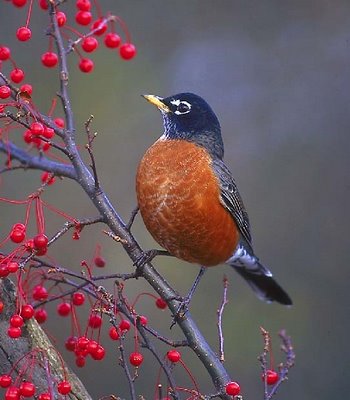 Resources:
Learning Activities:
Wisconsin is famous for its cheese. How is cheese made?
Which of the Great Lakes border Wisconsin? I loved this site on exploring the shipwrecks of lakes ____ & ___.
Wisconsin's official state animal is the B____?
Wisconsin's agriculture provides our nation with some of our staple foods. Can you name 5 of them? (pdf download)
Wisconsin is known as "Little _?_." What is Wisconsin's heritage? Why did people from these regions immigrate to Wisconsin?
Printables:
Source: about.com
And speaking of delicious Wisconsin cheese, this looks like a fun kitchen project. You can make the cheese balls from here.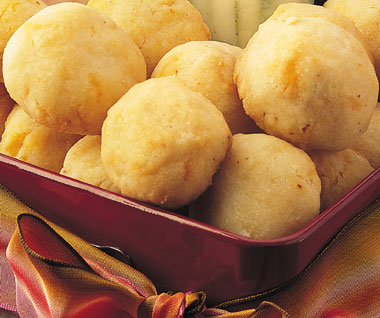 Also on this date in history…
This Week in History helps you meet your state or provincial requirements.

1851: "Ain't I a Woman?"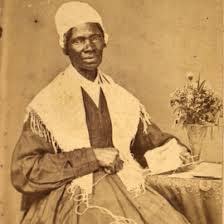 On this date in 1851, Sojourner Truth delivered her famous oration to a crowd in Akron, Ohio.
Resources:
Sojourner Truth's famous oration is often performed. Here is one version (please preview the text in the link above before showing it to your children; some may find it sort of…heavy?):
Also on this date in history…
1917: Birthdate of John Fitzgerald Kennedy, thirty-fifth president of the United States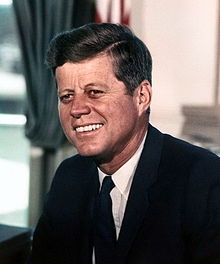 "And so, my fellow Americans: Ask not what your country can do for you – ask what you can do for your country."
President John F. Kennedy
Born in: Brookline, Massachusetts
Occupation: Congressman, senator
President: 1961-1963, Democrat
Died: November 22, 1963, Dallas, Texas; buried in Arlington, VA
About Kennedy
Son of wealthy, politically involved parents
PT boat commander in World War II
Won 1957 Pulitzer Prize for Profiles in Courage
First Roman Catholic president. Won election by narrow margin of 118,550 votes.
During his term:
Started "New Frontier" program of social legislation
Encouraged southern black voter registration
"Bay of Pigs" invasion of Cuba and Soviet missile crisis
Assassinated in Dallas on November 22, 1963
Resources:
Activities for Writing or Discussion:
The Kennedy family in the White House was considered an American Fairy Tale. It had all the key elements to make a terrific story: a dashing young president, his beautiful wife, a grand home, and the adventures of leading the most powerful nation on earth.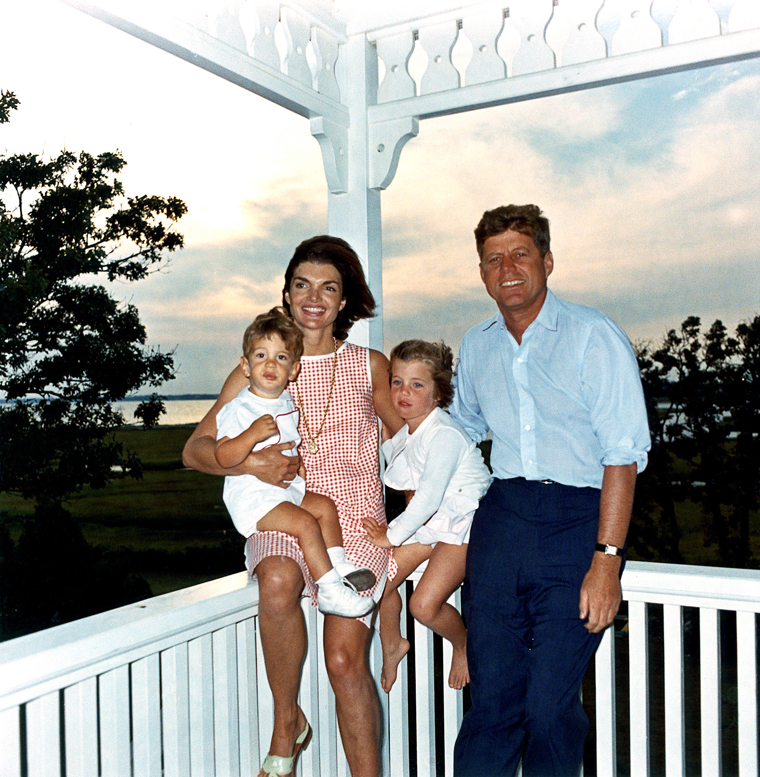 It might be fun to take a Virtual Tour of the White House.
Consider what it would be like to live in the White House. What would be great? What would you not like? Would you like the press following you and writing articles in newspapers & tabloids about you and your choices?
Does the President and the First Lady also feel these pressures? Is everything written about them accurate? What does this teach about making quick judgements?
During his term of service, President Kennedy wrote the book, Profiles in Courage, an account of 8 American Leaders who exemplified great courage in office. What would inspire him to research and write about these men?
When you are faced with daunting challenges, do you find it helpful to ponder inspiring accounts of people who have faced similar challenges?
The annual John F. Kennedy Profile in Courage Essay Contest invites high school students from across the nation to write an original essay about an elected official who has demonstrated political courage. This is a terrific opportunity to research, write and publish a paper.
Printables:
Source: Garden of Praise

May 30
1903: Birthdate of Countee Cullen
"I have a rendezvous with life."
~Countee Cullen
The poet Countee Cullen was born Countee Porter in Baltimore, Maryland. Orphaned at an early age, he was adopted by Reverend Frederick Cullen in New York City. After attending public school, Cullen went on to New York University and then to Harvard University, where he received a Master of Arts degree.
Color, his first volume of poetry, was published in 1925 while he was still a student. His The Lost Zoo is considered a children's classic. Look for a copy in your local library!
At the time of his death in January 1946, Cullen was a teacher of French at a public high school in Harlem. Five years later the 136th Street Branch of the New York Public Library was renamed for him.
Resources: