May 24
Have you ever played with a candle and a jar?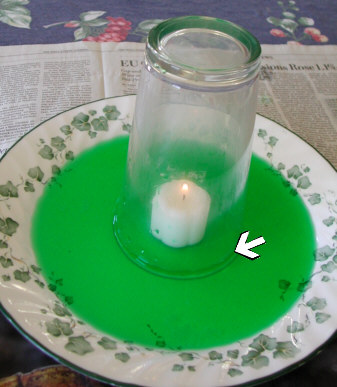 What happens, and why?
If you've ever asked yourself that question, you're not the first one. Today in history, we go back almost 400 years to someone who started to form the answers to those questions, and who gave us the building blocks to better understand the world around us – even the air we breathe!
1640: Birthdate of John Mayow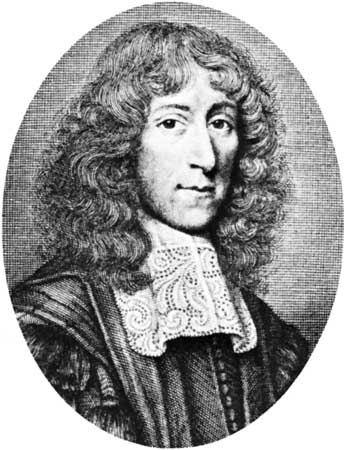 This Week in History exposes your child to new ideas and areas of learning.
John Mayow was an English chemist and physiologist who, about a hundred years before Joseph Priestley and Antoine-Laurent Lavoisier, identified spiritus nitroaereus (oxygen) as a distinct atmospheric entity. He further recognized the role of oxygen in the combustion of metals. His medical writings include a remarkably correct anatomical description of respiration.
Resources:
Activities for research and experimentation:
What is the etymology of the word Oxy/gen? (Check your Latin and Greek roots.)
Is "etymology" a new word for you? It's a great one to be familiar with, and the study of word origins can greatly deepen your understanding of people, places, things and relationships. Plus, it's fun!!
Here's a great resource for any time you want to study the history and roots of a word: Online Etymology Dictionary
Okay, so what's the etymology of the word etymology?
Greek roots are everywhere! There's another pretty fun word using the root, oxys: oxymoron.
What is an oxymoron? Here are some fun examples: This is one that fits my mood today: deliriously keen. What oxymoron describes you today?
Make up some oxymorons and have some fun with it! Maybe illustrate a short picture book with them…?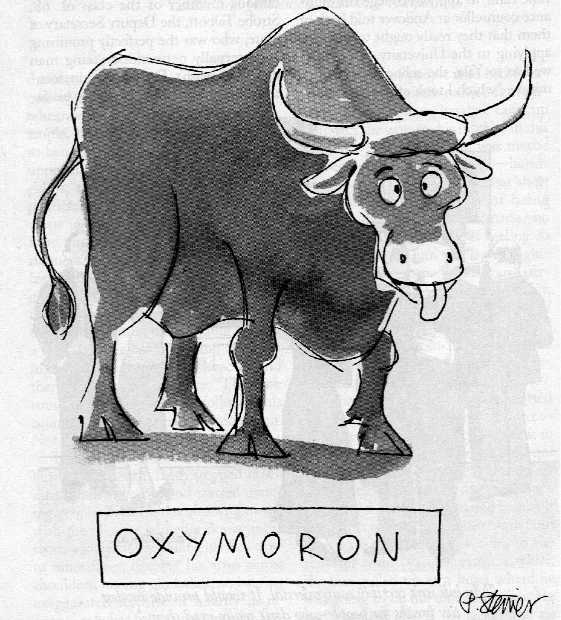 (Get it?) 😉
Also on this day…
Hobbies are a great way to learn! What are some of your favorite hobbies?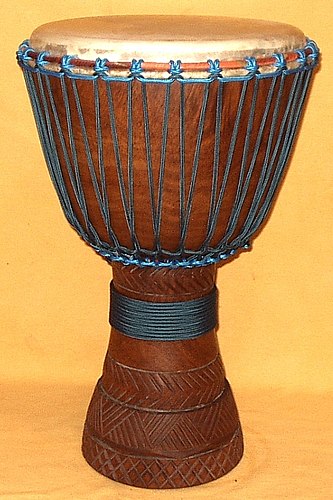 Resources:

May 25
Today is Memorial Day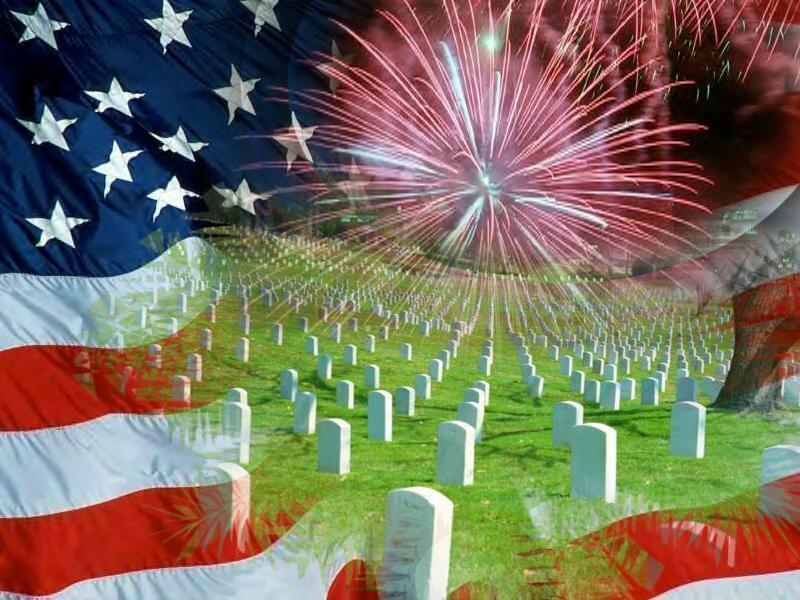 This Week in History helps you make connections between the subject areas–from music to math, from geography to world cultures, from hobbies to science projects, and more.
Though spring doesn't end until June 21, many people in the U. S. consider Memorial Day, which falls on May 25 this year, to be the real start of summer. To prove it, families will be heating up the grill, catching the biggest movies and enjoying the great outdoors. But Memorial Day has the word "memorial" in it for a reason.
The holiday got started on May 30, 1868, when Union General John A. Logan declared the day an occasion to decorate the graves of Civil War soldiers. Twenty years later, the name was changed to Memorial Day.
On May 11, 1950, the United States Congress passed a resolution requesting that the President issue a proclamation calling on Americans to observe each Memorial Day as a day of prayer for permanent peace and designating a period on that day when the people of the United States might unite in prayer. President Richard M. Nixon declared Memorial Day a federal holiday in 1971. Memorial Day is now observed on the last Monday of May. It is an occasion to honor the men and women who died in all wars. [Source]
Resources:
In Flanders Fields
By: Lieutenant Colonel John McCrae, MD
(1872-1918) Canadian Army
In Flanders Fields the poppies blow
Between the crosses row on row,
That mark our place; and in the sky
The larks, still bravely singing, fly
Scarce heard amid the guns below.
We are the Dead. Short days ago
We lived, felt dawn, saw sunset glow,
Loved and were loved, and now we lie
In Flanders fields.
Take up our quarrel with the foe:
To you from failing hands we throw
The torch; be yours to hold it high.
If ye break faith with us who die
We shall not sleep, though poppies grow
In Flanders fields.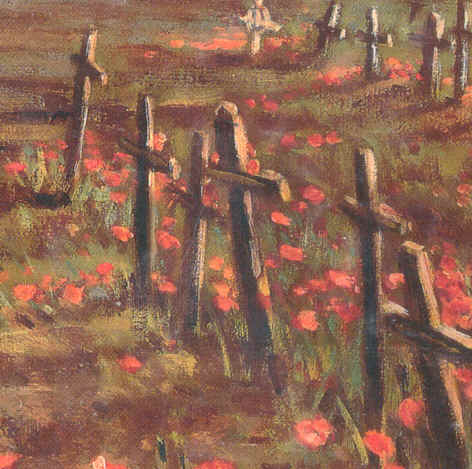 What are Flanders fields?
What is the symbolism of the poppy?
What were the circumstances the author was in during the writing of this poem?
Also on this day..
Make some history!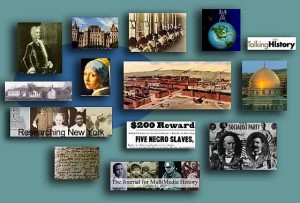 A couple of times a month (whenever there is a light day when I don't find much that really interests me to highlight for a "Today in History" article), we will take a little break to make some history of our own. There are lots of ideas here–choose a few for today, and when another "Make Some History" day rolls around, you can try some more…
[Subscribe to get the HUGE list of "Make Some History" content]

May 26 – June 1
National Spelling Bee Week!

The Scripps National Spelling Bee is coming up next week. Have you ever taken part in a spelling bee? They can be gut-wrenching, soul-stealing, cut-throat bloodbaths. Or, they can be confidence-building, community-strengthening, education-inspiring family-fun celebrations!
How to Run a Community Spelling Bee
One of my favorite books for family reading is Gene Stratton-Porter's Laddie. A classic scene from this novel is the community spelling bee, where people of all ages participate, and two beloved community members are the last ones standing.
Several times over the years we've hosted a Community Spelling Bee, and it's really fun! I like to set it up so that everyone is rooting for each other, and spelling is seen as a life-long pursuit of excellence, and not a win-lose proposition, where some have got the goods, and the rest pretty much stink. Wouldn't it be wonderful if you could have a spelling bee where everyone figured out that spelling is fun, and they can have a great relationship with words, vocabulary and interesting expressions that lasts and continues to grow over a lifetime?
Resources:

This Week in History helps you mentor your students in the classics.
May 26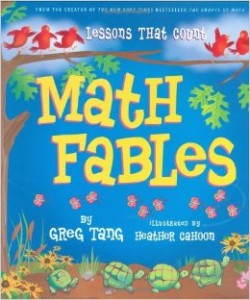 Resources:
Also on this day in history:
Talk about a Wild "Ride"…!
1951: Birthdate of Sally Kirsten Ride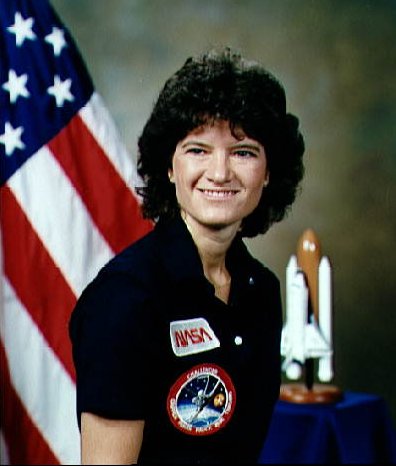 "All adventures, into new territory, are scary."
–Sally Kirsten Ride
Sally Ride, born in Encino, California, became the first woman candidate to become an astronaut on January 16, 1978.
A graduate of Stanford University with undergraduate degrees in English and physics, and master's and doctoral degrees in physics, Ride had not considered becoming an astronaut while choosing her courses. However, when she read in the campus newspaper that NASA was accepting astronaut candidates, she applied.
Although she mailed her application on a whim, she was one of the 35 applicants chosen from a field of 8,037.
In June 1983, she became the first woman in space when she traveled on the space shuttle Challenger with four other astronauts. Her second flight was October 5-13, 1984.
After serving several years on NASA commission, she left in 1987 to join the Stanford University Center for International Security and Arms Control.
Resources:
Questions for Discussion or Writing:
In her childhood Sally Ride was a tennis star and seriously considered pursuing professional tennis as her career. How did her excellence and training in sports lend to her achievements in education?
Was it luck that that NASA chose her out of 8,000 applicants?
In recent years, Sally has focused on teaching youth about the importance of math and science. Why do you think she feels passionate about these areas of study?
Do you study math and science?
This is Sally Ride's Website EarthKam, which she designed to intrigue middle & high school students to learn about science and space. What do you think of her website? Is her work inspiring to you?
What are you passionate about? How are you preparing?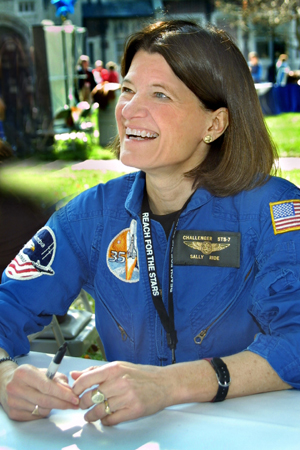 Space Activities:
To remember the order of the planets use the phrase 'My Very Eager Mother Just Served Us Nine Pizzas' – the capital letters give the order of planets, beginning with closest to sun – Mercury, Venus, Earth, Mars, Jupiter, Saturn, Uranus, Neptune, Pluto.
Printables & Activities for Core Phasers:
Here's an interesting poem:
LAST LAUGH
The all laughed when I told them
I wanted to be
A woman in space
Floating so free.
But they won't laugh at me
When they finally see
My feet up on Mars
And my face on TV.

-Lee Bennett Hopkins

May 27
1819: Birthdate of Julia Ward Howe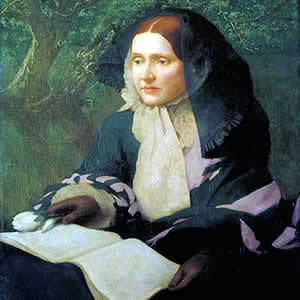 "I am confirmed in my division of human energies. Ambitious people climb, but faithful people build."
–Julia Ward Howe
Born in New York City, Julia Ward Howe was a writer, lecturer, and social reformer. Moved by the plight of Civil War widows, she worked for women's rights in the professions and business. She wrote various books of drama, verse, biography and travel.
Howe was instrumental in bringing about the recognition of Mother's Day in America, and wrote the words to "The Battle Hymn of the Republic" to the tune of "John Brown's Body" in 1861. It was published in the Atlantic Monthly and soon became the war song of the Union forces. She married Dr. Samuel Gridley Howe, another American social reformer.
Resources:
Historical Literacy Activity:
Cultural literacy is a key element in a statesman's education. We can build on common knowledge only after we have a foundation of it.
Julia Ward Howe lived during the time of the transcendentalist movement. What is transcendentalism?
The Battle Hymn of the Republic was written to the tune of "John Brown's Body." Who was John Brown?
During Julia Ward Howe's lifetime what wars were taking place throughout the world? It might be useful to make a timeline of these wars.
She was a famous suffragist. What was the suffrage movement? Can you name other notable suffragists?
Also on this day in history:
It looks like a great day for a musical invention!
This Week in History relieves stress and burnout.
1796: U.S. Piano Patent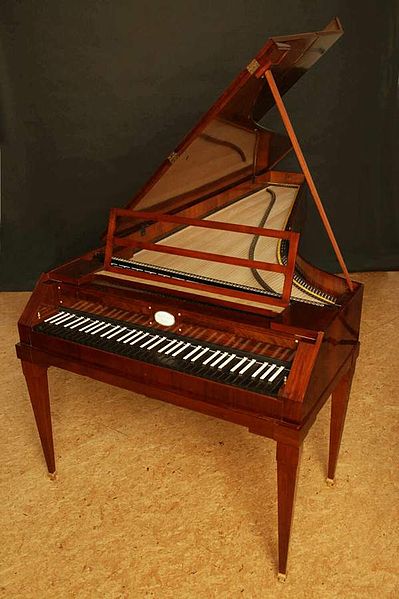 The first U.S. patent for a piano was issued to James Sylvanus McLean of New Jersey, for "an improvement in piano fortes." Pianos had been imported, until the first one, a square, was made in America in 1775 by Johann Behrent, a German immigrant in Philadelphia. The first important maker was Charles Albrecht in the same city, who, from about 1790, made close copies of English designs. The first piano-like instrument known in the U.S. was a spinet built by John Harris.
But the Piano isn't the only musically historic event of today…
1890: First Jukebox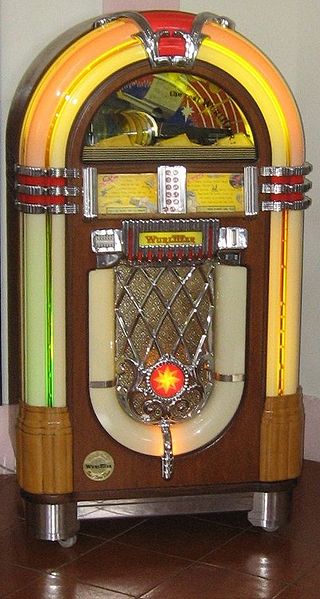 Two U.S. patents for the first jukebox were issued to Louis Glass and his business associate, William S. Arnold concerning a "coin actuated attachment for phonographs." Their first jukebox was a coin-operated Edison Class M Electric Phonograph with oak cabinet placed in the Palais Royale Saloon in San Francisco. This was before the time of vacuum tubes, so there was no amplification. For a nickel a play, a patron could listen using one of four listening tubes. Source.
Resources: