You can view previous months' newsletters by clicking on the links at the end of this page.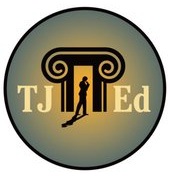 To have the monthly TJEd newsletter, "Inspire!" delivered to your mailbox, please subscribe to the mailing list by completing the form below. By doing so, you will also  receive occasional updates of interest to TJEd families.
Your personal information is never shared and it's easy to unsubscribe.
When you complete the subscription process, you'll receive the following free gifts:
The Future of American Education: 8 Trends Every Parent Should Understand by Oliver DeMille (83 page article in pdf format)
List of Recommended Classics (15 page pdf with lists for Family Reading, Youth, Adults, Biblical Highlights, Math Classics and more!)
What is TJEd? (37 page pdf covering The 3 Types of Education, Phases of Learning, 7 Keys of Great Teaching, etc.)
A Thomas Jefferson Education in our Home by Rachel DeMille (34 page article in pdf format; many have said this is their favorite TJEd article of all!)
Let's Learn Times Tables by Rachel DeMille (11 page pdf with step-by-step suggestions for how to painlessly commit the multiplication tables 1 – 12 to memory!)
How to Subscribe & Get Your Free Gifts

After inputting your information in the form below, a confirmation email will be sent to you. You will not be subscribed until you click on the confirmation link in the email. This ensures that we never send out unsolicited email.
If you do not see the confirmation email in your inbox, kindly check your spam folder, then add rachel[at]tjed[dot]org to your address book.
Past Newsletters