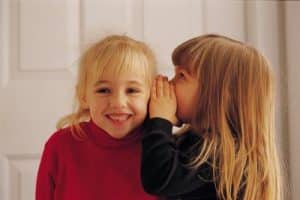 What are people saying about Thomas Jefferson Education? Click on a title (or simply scroll down) to read the reviews of leaders in education, business and publishing, as well as "regular" moms and dads…
---
Thomas Jefferson Education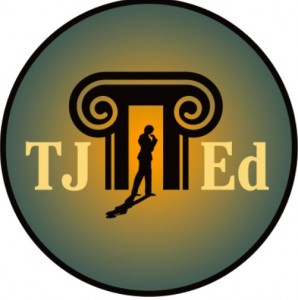 This is a message homeschoolers need to hear!
"I have read TJEd twice, and I LOVE it! Oliver DeMille voices the need for a generation of leaders to be thoughtfully trained in our homes today. This is a message that homeschoolers need to hear! I don't know when I've seen another book that communicates with such clarity, purpose and vision the powerful potential of homeschool. I find myself nodding my head and marking passages that sound like something I might have said–and DeMille says it so well.
"TJEd gives clarity and purpose to the decision to homeschool, and a template that can be applied by any family to achieve their goals. I refer to it often as a handbook to help me further my own studies, and highly recommend it to anyone interested in quality education. Parents, teachers, and students alike will be energized by this exciting book."
~Rebecca Kochenderfer, Author of Homeschooling for Success: How Parents Can Create a Superior Education for Their Child,
Senior Editor of Homeschool.com (#1 homeschooling site on the web)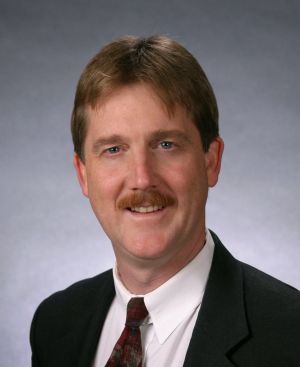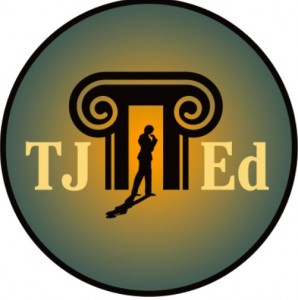 The Thomas Jefferson Education materials improved my life…
"Like most homeschooling parents, I found it difficult not to fall into doing "conveyor-belt" education at home, using grades, grade-level materials, and checklists. After several years of doing this, I had successfully helped one of my children go from Core phase into "Hate-of-Learning" phase, where her main goal was to get the "schoolwork" done, as quickly and with as little effort as possible, so she could have her time back. It was awful.
"As I discovered and began to understand the "Seven Keys of Great Teaching" as presented in the Thomas Jefferson Education book (and DeMille's presentation on the Seven Keys), I realized why I had been so successful at creating a "hate-of-learning" student. Her textbooks were so boring, even I couldn't stand reading them. We were focused entirely on content, not time. Home education had become so complex, there was no time for simplicity. The results were tedium and frustration. I found that it is very, very hard not to do to my children what was done to me by schools.
"Now, having applied for several years— albeit imperfectly—the "Seven Keys…", along with many other ideas gleaned from the TJEd book and related materials, my children are thriving. They really don't know or care what "grade" they are in, and they never say the word "schoolwork" (except by accident). We "study" as a family, and the "Love of Learning" phase is truly exciting.
"My older children have been successful in Great Books programs in college, and I, myself, have taken time to read and study more than I ever would have thought possible. As you might imagine, I am profoundly grateful to Oliver DeMille and his co-authors for opening this world of educational thinking, life to me. It is now my great privilege to be able to speak to parents and teachers around the world, and help them rebuild their education paradigm, pointing them to the same source of wisdom that I was so fortunate to find."
~Andrew Pudewa, Director of the multi-award winning Institute for Excellence in Writing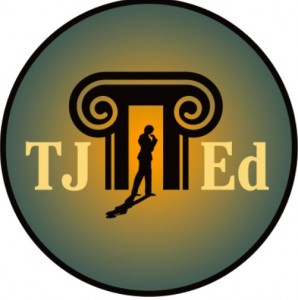 …helped my wife and me create a better learning environment for our children
"Oliver and Rachel DeMille have inspired me as a teacher and a parent. Oliver's book, A Thomas Jefferson Education, has not only helped my wife Laura and I create a better educational environment for our children, but has constantly reminded me that master teachers believe that each child who walks into their classroom is a genius, waiting to be discovered.
"As a co-founder of Acton MBA (as well as the recently launched Acton Academy for children and youth) I believe our future rests on how we inspire the next generation of leaders to educate themselves –- safe from the meddling of 'assembly-line' schools. It's only through the efforts of educators like Oliver and Rachel DeMille that we can hope to safeguard our freedom and prosperity for the next two hundred years."
~Jeff Sandefer, Founder and Faculty Member of the top-rated Acton MBA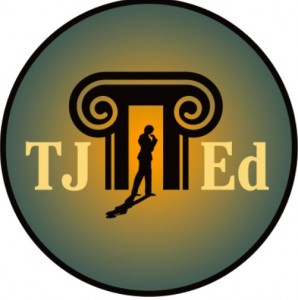 Tells us how to see what the Founders saw…
"We have known for a long time that it was the extraordinary, far-reaching vision of America's founding fathers that produced the freest and most powerful nation on earth. What we have not understood, however, is the rigorous educational experience that gave them such remarkable vision. The loss of that knowledge poses a clear and present danger to our generation, because liberty cannot perpetuate itself.
"A Thomas Jefferson Education tells us how to see, in our own day, exactly what the founders saw, and thus how to safeguard and build upon what they created. It's not a quick or painless prescription, and DeMille doesn't sugarcoat it. But he does show us, honestly and authoritatively, the price we must pay to remain a free people. "If you are willing to find out what that blessing will cost you and your children, read this book."
~Andrew M. Allison, Best-selling author of The Real Thomas Jefferson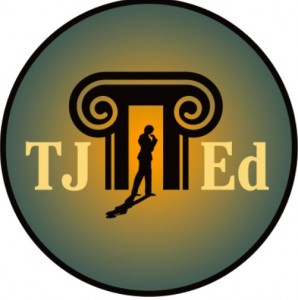 Mentors and Classics
"When I was young, I had the benefit of having two great mentors: my grandfather, Earl Millett, who was a High Priest in the Mormon Church, a teacher, a farmer, and a businessman; and Larry Austin, who was a Presbyterian Minister, a teacher, and a philosopher. The education I gained from these two men was offered not in classrooms, but in barnyards and offices, in their homes reading the Great Books and playing chess, and talking – often over the drink we all loved, Vernors' Ginger Ale.
"They taught me how to think for myself, how to make choices, and how maturity and leadership meant learning to be responsible for those choices. But more, they taught me how to think ethically; to understand and appreciate values; and to learn how to approach new ideas with passion and joy. They taught me to be proud of my strengths, and to use those things in which I excelled to learn to overcome my weaknesses. They taught me how to become a leader – and I hoped that I would be able to do so for my own children when the time came.
"To me, the concept of the Thomas Jefferson Education which resonates most strongly is the one I learned from these men: that of classics and mentors, wherein the course of study is customized to the student, utilizing the greatest works of inspiration and learning, and guided by mentors of great integrity and strength of character. To have access not only to others who share this philosophy but also to resources, teaching tools, and most of all, the shared pool of knowledge gained as we all move forward in our education is invaluable."
~James A. Owen, Best-selling author of Chronicles of the Imaginarium Geographica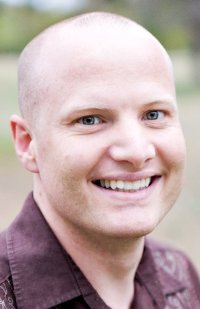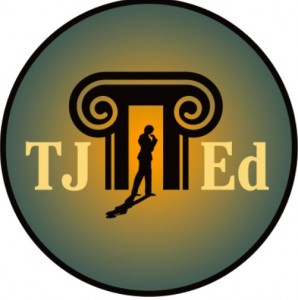 Infinitely more than a curriculum…
"'Curriculum' is an educational buzz word, especially with home education. My wife and I wanted more than a simple, regimented curriculum — we sought sound and timeless principles. We wanted a coherent methodology to provide insight and direction, while allowing us to personalize education to the interests and abilities of each of our children.
"We yearned for keys to liberate the natural gifts of our children to prepare them to succeed and to have lasting impact. We wanted to be active participants in and hands-on facilitators of the educational process, rather than strict rule-makers and curriculum-imposers.
"Leadership Education, as outlined by this book, has been our answer, our relief, our guiding light, and our key. It's given us everything we knew we needed–and far more than we ever realized was necessary.
"It's pushed us as parents to make education a lifelong process for ourselves — we've learned to lead by example, rather than force by dictate. Infinitely more than a curriculum, Leadership Education is a worldview and a way of life that teaches us and our children that, yes, we can and we must make a significant, positive difference in the world. Because of Leadership Education, our family is stronger, happier, more confident, and more at peace.
"Our children are self-motivated with their education and they enjoy learning. Because of this book, we're more sensitive to their needs and better able to facilitate their growth. We understand better how to guide them with patience and wisdom.
~Stephen Palmer, Co-Founder, KGaps Consulting & The Center for Social Leadership, Best-Selling Co-Author of Killing Sacred Cows: Overcoming the Financial Myths That Are Destroying Your Prosperity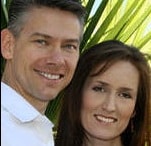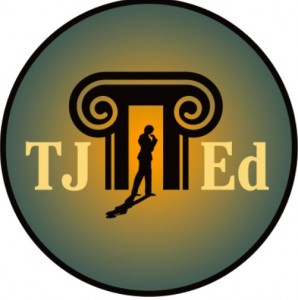 Home more peaceful; children independently creative, more family unity
"I am so grateful for the principles taught in A Thomas Jefferson Education! Because of that book, I've had five of my children home with me for the last two years now, and the 'detox' process has paid off tremendously.
"Our home is more peaceful, and the children have learned to be independently creative, finding fascination in the simplest things. I feel that if the world were to fall apart all around us today, I'd be at peace knowing I followed my own instinct, and because of it, our family has developed a greater feeling of unity, and a higher awareness of God's greater purpose for our lives. To me, that's leadership training."
~Leslie Householder, Author of The Jackrabbit Factor: Why You Can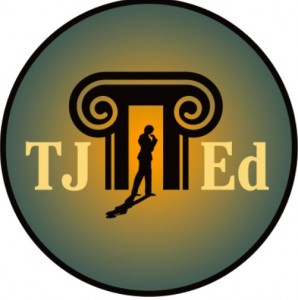 We have learned the difference between well-trained and well-educated
"Leadership Education has completely transformed not only our individual learning as parents, but our entire home. It has helped us decide what truly is "foundational" learning. We have also learned the stark difference between being well-trained and well-educated. We have been inspired to become truly educated and discover our personal missions and in turn hope to inspire our children.
"We recognize stages of growth in our children and are ready to help them move to higher levels of independence and empowerment in their own lives. In the short 8 years that we have practiced leadership education in our lives, we have truly embraced the principles it teaches.
"I want to bring up thinkers and leaders. I can't imagine going back to the old way."
~Rusty and Becky Bastian, Redmond Inc.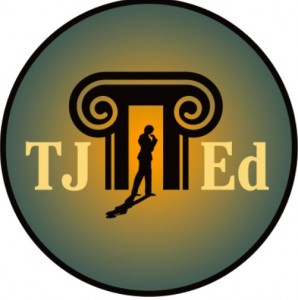 I feel much more confident that I'm doing the right thing…
"We took a spur-of-the-moment decision to homeschool for our 5 and 7-year-old daughters after last Christmas while living in Jordan. I found TJEd this past summer after spending a semester trying out workbooks and other materials I came across. I've read TJEd and the Home Companion, and love the philosophy behind TJEd!
"I am now starting to read through classics listed in both books. I never thought I'd be so engrossed with reading the classics. I'm LOVING them! Since homeschooling is unheard of here in Jordan, I'm constantly bombarded by moms to put our girls into school, but now I feel much more confident that I'm doing the right thing and why. I want to bring up leaders and thinkers. I can see much better now that the principles of Leadership Education are the way to foster this."
-K. M., Amman, Jordan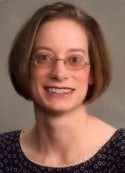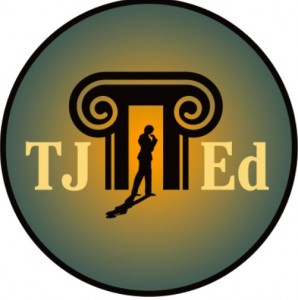 Few books have resonated so profoundly with me; …given me the courage to take charge of my education…
"The principles in this book and the resulting subsequent journey have deeply changed me and the course of education for me–and my children. The path at times has been difficult, but few books have resonated so profoundly with me, that I could not abandon what I knew to be truth.
"I will forever be grateful that I found this book and that my heart and mind were open to what it had to teach me. It has given me the courage to take charge of my education and to walk an unfamiliar path that has been the salvation for my two special needs children."
~Janiece Sloan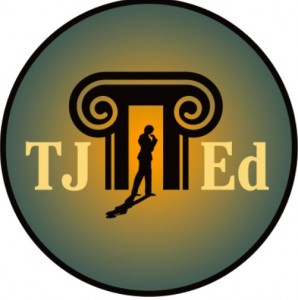 It's easy to love this book and its sensibly simple solutions…
"If you're thinking of home schooling or UNschooling, if you're thinking of what sort of college you want to go to, if you're thinking of what really matters in education (certainly not standardized tests, sitting in straight rows, or walking single file down the hall under the watchful eye and ready ruler of the teachers) this will jump-start you into TRUE education.
"It's a shame it is not required reading for every incoming school board member in every public school in every town in the nation. It's easy to love this book and its sensibly simple solutions to the educational problems that beset us. Money won't solve them. More workbooks won't solve them. More assembly line education won't solve them. This book will."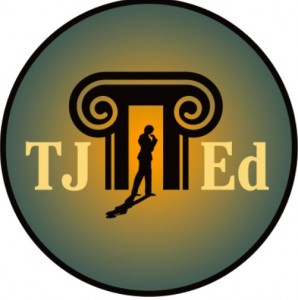 If I had the money, I'd buy a copy for everyone I know…
"After reading this book, my husband and I decided to implement a Leadership Education in our own home and it's been exciting to watch our children respond and get excited about learning. Even if you can't homeschool your children, you can learn from the philosophies in this book and make their education the kind you only dreamed about growing up.
"If I had the money, I'd buy a copy for everyone I know, every college student and every parent walking aimlessly around at homeschool fairs. Enrich your life and your grandchildren's…leave the legacy you want to leave…BUY THIS BOOK!"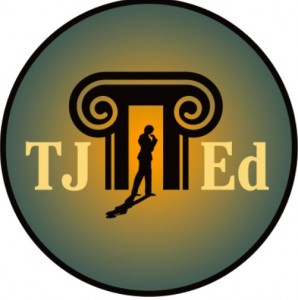 For me, these books are classics
"Several years ago I picked up a copy of TJEd after listening to Oliver DeMille speak at a homeschool conference in Williamsburg, VA. My family and I were truly impacted by his words. We cried on the way home as all felt the need to move to a leadership education model in our home.
"Eleven months later our family moved overseas. After arriving in Qatar and finding that we didn't have libraries or book stores available as promised, I panicked and went back to school at home. We were miserable.
"For me, these books are classics. The information is invaluable in our walk to follow the path of leadership style education."
~Darla in Qatar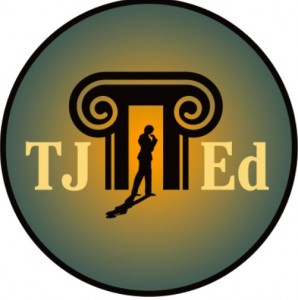 This is a must-read for all parents.
"This is a must-read for all parents. It is inspiring. It has made me motivated to educate not only myself but also my children differently. I am dedicated now to truly becoming educated."
~Jen Nigbur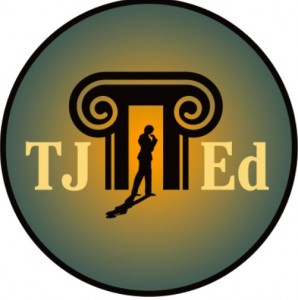 Changed the course of my life
"This book changed the course of my life. As a mother, I was plodding through life in survival mode, with little hope that there could be anything more. "Reading A Thomas Jefferson Education gave me hope that there could be more, and courage to do it. The changes that have transpired in my home are immense, and I owe it to the spark that this book ignited inside my heart. Thank you."
~Rebecca Tobiasson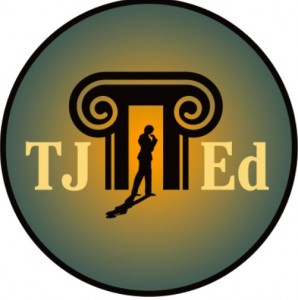 Life-changing philosophy

"What an inspiring and life-changing philosophy! Thank you for such insightful information! I particularly appreciate the distinction of the Three Systems of Schooling. The direct and easy to understand style gave me the opportunity to step into creating a Leadership Education environment for myself and my family!"
-Nanette Baker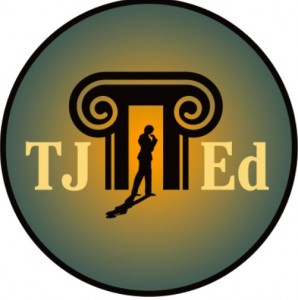 Transformed the lives of my family
"A Thomas Jefferson Education has transformed my life and the lives of my family. This is truly a "classic" to be read over and over again. I learn so much more each time.
"Just this morning, a friend that is new to TJEd and I were discussing how the information in this book hits home. We both felt as if this is what we have been searching for. "We want our children to be prepared for the future and whatever they are meant to do in this life. I really believe that TJEd is the best way to accomplish this. Thank you, thank you, for taking the time and effort to spread this to those across the country!"
-Bente Rodriquez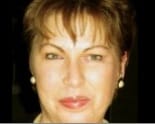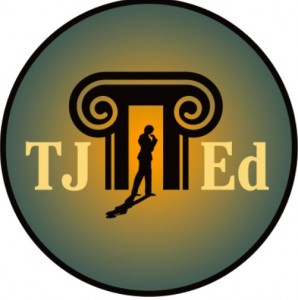 This will help your marriage, your children, your life
"Proceed with caution: this book is life changing!–for the better, of course. You will want to highlight practically the entire book; but what is more, it is easy to take bits and pieces to implement into your family routines and culture right away. This will help your marriage, your children, your life."