This is an outdated page. Please click here to be redirected to the current product page for this title >>
"My 'epiphanal rate' was off the charts."
"I was moved beyond words."

"…a guide book for all who want to truly mentor well and make a difference in the world."
"…a classic! [It] will apply to the businessman and homeschooling mom alike."
"…no matter what I say it would be an understatement."
Scroll down or click a link for more information:
Description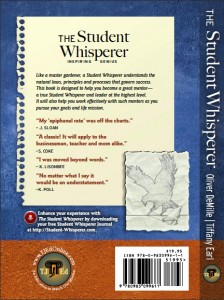 Perhaps silver bells and cockleshells worked for contrary Miss Mary, but master gardeners do not "make" their gardens grow. And yet it is clearly not by chance or accident that they succeed. They understand the principles that govern their success, and they know their role in the process. Whether explicitly or intuitively, they understand natural law and they orchestrate circumstances to cooperate with it for an optimal crop.
Like a master gardener, a great mentor, a Student Whisperer, knows how to set the stage for transformational experiences—as often as they are needed. She knows how to create the environment where such feelings and experiences are frequent, how to use such experiences to help us discover and improve ourselves, and even how to repeat and reinforce such feelings so that our motivation and efforts are sustained. A great mentor cares—and she is effective.
This book is designed to help you become a great mentor—a true Student Whisperer and leader at the highest level. It will also help you work effectively with such mentors as you pursue your goals and life mission. This book is part deep teaching of the vital principles of great Leadership Education, part self-help workshop, part example through parables, and part exploration of the great ideas that make mentoring and quality learning most effective at all ages.
This book is specially designed and organized with a dual purpose:
To help readers experience and recognize what it feels like to be greatly mentored
To concurrently outline the principles of great mentoring and help readers turn them into personal skills and even habits
The first part of this book (Book One, covering Chapters 1-5) is told as a personal narrative, and immerses readers in a series of life events as a student learns from her mentors and grows in the process. The intent is for readers feel what it is like to experience working with committed and demanding mentors as they go through Book One.
The second part (Book Two, comprising Chapters 6-16) contains information that is vital to becoming a great mentor (and to working with great mentors), and guides the reader through several exercises that help turn the concepts and principles of great mentoring into personal skills and strengths.
The authors have worked together (first in a Mentor-Mentee relationship, and later as colleagues) for nearly two decades—as many of the stories in Book One show. Oliver used the methods taught here in mentoring Tiffany and many other people, and Tiffany has applied and expanded on the same principles and methods in her mentoring through (The Leadership Education Mentoring Institute) LEMI for well over a decade.
Over the course of these many years, they have learned what works (and what usually doesn't) through direct mentoring, and vicariously through mentor-protégées. This book imparts what they have come to understand of truly great mentoring—what they call Student Whispering.
Chapters 6-9 provide foundational information valuable for all mentors and those who are mentored.
Chapters 10-13 help readers throw off past biases about teaching and establish a transformational foundation for great mentoring. Topics include:
The two major balances (first between the Manager and the Artist, and second between the Warrior and the Healer)
The various voices nearly all students listen to, and how to speak the language of each most effectively
Seven key questions Student Whisperers ask about each mentee
How archetypes are central to great education and Student Whispering, and how to apply this knowledge as a mentor
Chapters 14-16 deal with further transformation. This includes workshops on:
How to get the most from your mentors
How to become a great mentor
How to plan your strategy of becoming a Student Whisperer so that it encompasses life as a place of learning…and more
Product Details:
First edition, published by TJEdOnline March 2011
Perfect bound (paperback), approximately 270 pages
ISBN 978-0-9830996-1-1
Dimensions: 6″ x 9 " x approx. 1″; shipping weight approximately 1 lb.
Chapter Outline
Introduction
by Oliver DeMille
Inspire * The Lineage of Mentors * What, Exactly, is a Student Whisperer? * Neither by Force nor Chance * Three Levels of Mentoring * Inspiration * The Highest Level: Student Whispering * Two Books in One * Special Thanks
Book One
Chapter 1: Mentors
by Tiffany Rhoades Earl
The Call * The Mission Mentor * The Assignment * Roadblocks * Trusting the Mentor

Tiffany makes an appointment to meet with her old Liberal Arts mentor to request that he be her Mission Mentor–and it does not turn out as she expects. The challenges facing her family's business. Flashbacks to earlier experiences with informal mentors.

Chapter 2: Beginnings
by Tiffany Rhoades Earl
Soul Mentors * Informal Mentors * Formal Mentors * Allegiance * Crossing the Chasm * A New Call
With stories from her youth, the author relates her experience with various mentoring types and situations, and the challenges that she met along the way.
Chapter 3: Depth
by Tiffany Rhoades Earl
Off to College * Commonplace Book * Shakespeare * Truth and Lies * Simulations * Independent Thoughts * Plato, Calvin, Darwin & Marx * Descartes * Hobbes * Rand * Dewey * Tolstoy * Suzuki * Klingler * Allison * Women in Modernity * Demosthenes * Argument vs. Debate * Poetry vs. Prose
Over the course of four years under the tutelage of a Formal liberal arts mentor, we experience the author's evolution from an enthusiastic but untried scholar into a more mature young adult with the ability to participate in the Great Conversation with the classical works she reads, her peers and her mentor.
Chapter 4: Life
by Tiffany Rhoades Earl
Tolstoy * Systems * Tests, Trials and Traps * Seasons * A New Call * Becoming a Mentor * Forms * Business Mentor * Business Partner * Building Communities
After graduation from college, the author finds herself living the American Dream–happily married with great kids, home ownership, entrepreneurship–and feeling like she's not on track with her mission. When the new Call comes, she finds that juggling her responsibilities and finding the right way pursue her mission requires the help of mentors.
Chapter 5: Freedom
by Tiffany Rhoades Earl
The Education of a Wandering Man * Trek to Hungary * A Near Miss * She Was There * Witness of a Revolution * Force, and Other Lies * Ugly American * The Museum of Terror * Purge the Leaders, Subjugate the People * Debriefing with Mentor * Yes, I Am.

The author visits Hungary with hopes of learning about the Revolution. With her nose in a book, she nearly missed the opportunity to speak with a woman who was there; the conversation deeply moves Tiffany, but does not nearly prepare her for her visit to the Museum of Terror, where she begins soul-searching for answers on what it all means for her Mission. A post-journey debriefing with her mentor takes an unexpected turn.
Book Two
Chapter 6: Student Whisperers
by Oliver DeMille
The Heart of the Matter * Sticks, Carrots and Love Affairs * Choices and Consequences * Teaching the Heart, Mind and Soul * The Student Whisperer's Creed * Great Education * Time to Record: Your Whisperings

Chapter 7: Mentors
by Oliver DeMille and Tiffany Rhoades Earl
Seven Mentors * Parent Mentors * Soul Mentors * Expert Mentors * Leadership Mentors * Mission Mentors * Gurus * Epiphanies * Time to Record: My Mentors
Chapter 8: Trail Blazers
by Oliver DeMille and Tiffany Rhoades Earl
The Path of All Success * Which Path Are You On? * The Blazed Trail * The Law of the Wall * The Path to Nowhere * Time to Record: My Challenges
Chapter 9: The Path
by Oliver DeMille and Tiffany Rhoades Earl
The Greats and Their Mentors * Test #1: The Call * The High * Time to Record: My Call * Test #2: Opposition * 4 Allegiances * Others * Self * Evil * God/Good * Time to Record: My Allegiance * Test #3: The Great Chasm * Time to Record: How Will I Cross It? * Test #4: Hard Work * Time to Record: What do you need? Whom should you ask? * Test #5: Endurance * Tests * Trials * Traps * Time to Record: My TTTs * Test #6: The Ultimate Test * Time to Record * Test #7: The Pressure Lets Up; Do You? * Time to Record: What were you born to fight for? * Blazes on the Path of All Success
Chapter 10: A Whispering Language Lesson
by Oliver DeMille
Inner Dialogues * The Critic * The Victim * The Judge * The Rebel * How to Tell the Difference * But, What About…? * The Real You * The Inspirer * Time to Record: The Real You, The Inspirer * Amazingly: Negatives are, well, Negative * Time to Record: Plan of Action * Listening Matters
Chapter 11: The Whisperer's Dance
by Oliver DeMille
What are you teaching? * The Manager/Artist Balance * Time to Record: My M/A Balance * Time to Record: Whispering Exercise * The Healer/Warrior Balance * Time to Record: My H/W Balance * Time to Record: Whispering Exercise * The Whispering Quadrants * Manager/Healer Quadrant * Manager/Warrior Quadrant * Artist/Warrior Quadrant * Artist/Healer Quadrant * Mentoring the Prodigy * Time to Record: Quadrant Mentoring Exercise
Chapter 12: Seven Questions
by Oliver DeMille
What do Mentors do? * Whispering Questions * Time to Record: My Key Questions Exercise * Time to Record: My Mentee's Key Questions Exercise
Chapter 13: Inspiring Archetypes
by Oliver DeMille
Jung and Personality Theory * "My Archetypes" Exercise * Time to Record: Whisperer Exercise
Chapter 14: Getting the Most from Your Mentors
by Oliver DeMille and Tiffany Rhoades Earl
Eleven Lessons * #1: Take Responsibility * #2: Master the Mentor's Style * #3: Trust the Process * #4: Keep the Mentor in the Loop * #5: Ask the Right Questions; Follow Through * #6: Act * #7: Welcome Correction * #8: Under Stress: Listen! * #9: Under Stress, Really Listen! * #10: Get Past the Myths About Mentoring * #11: Learn from Both Sides
Chapter 15: The Art of Mentoring
by Oliver DeMille and Tiffany Rhoades Earl
Nine Mentoring Lessons * #1: The Warning * #2: The Contrast * #3: The Role * #4: Go With Your Gut * #5: Use the Classics: * #6: Be Educable * #7: Use Many Mentoring Environments * #8: The Challenge * #9: Know Your Mentee * Twelve Mentoring Improvements * Pass On a Legacy * Be a Mentor * Develop a Cadre * Teach the Path * Be an Advocate * Be Selective * "No," and an Assignment * From Impossible to Mundane * Fish in Your Pond * Planning through Tests * Rigor Through Traps * Empathy through Trials * Stay the Course * The Work of Student Whispering
Chapter 16: Spirals
by Oliver DeMille and Tiffany Rhoades Earl
The Big Picture * Grand Spiral of Life * Iterations * Gurus * Spiral Lessons * Time to Record: Spiral Exercise * Conclusion
Appendices
Appendix I : Student Whispering Questions
Appendix II: A Student Whisperer's Guide
Appendix III: The Student Whisperer's Creed
About the Authors
Endnotes
Reader Reviews
Here's what some reviewers have to say about The Student Whisperer: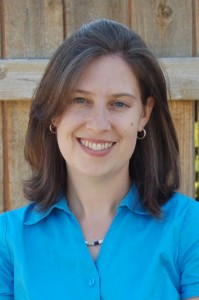 … engaging, elevating, and packed with insights. The epiphanies just kept coming from start to finish. I would highly recommend this book to anyone who is either searching for a mentor, or striving to become one.
~Christine Taylor, homeschooling mother of four


"While reading your personal story, my heart soared with yours on that mountain top. I worried when Rick was sick. My memory raced back with yours as you mourned the loss of your friends and your place among your peers. I cried with you on those nights you cried yourself to sleep. My foot twitched with yours while you were sitting on that couch. My breath was held with all those students while waiting for your mentor to comment on your mission. You do make people feel it. You do make them taste, see, and smell it. You make it so real."
—Merijane Bench, mother of six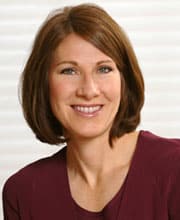 "The night I sat down to begin reading your introductory chapters, it was already 10:30 p.m. I thought I would at least get started with it—at the most spend half an hour. Quite unexpectedly it 'grabbed' me and at 1:00 a.m. I finished it. When I went to bed I was alert and in deep thought. It led me to believe that if I follow these steps I will in fact have success in fulfilling my mission. Your stories portray real life difficulties and struggles with The Path and how you overcame them—showing the reader just what a mentor/mentee relationship looks and feels like. It is like seeing video clips of your experiences."
—Angela Baker, mother of seven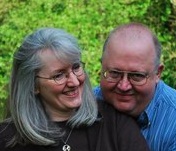 Inspiring and pivotal. In a world where the focus of most teachers and educational organizations is on the curriculum, this work helps mentors focus on the student himself. Whereas most education today is from the outside in…or how to get the curriculum into the student, this work teaches a focus of inside out…finding and bringing out the greatness and talents in the students and using this to inspire and dictate the curriculum. If the root of the word "educate" is to "draw forth" or "bring forth", then this work promotes education in the truest form of the word.
~Roxane Colburn, current Home Schooling Mother (15 years), and previous Elementary School Teacher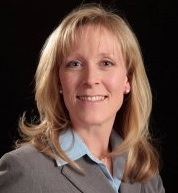 Extraordinary! I felt like I was taken by the hand and quided through a mentoring experience, the joy, the pain, and the growth. I found fresh clarity, inspiration, motivation and direction for my own development as a student and mentor. What other books merely talk about this one does. No matter what I say, it would be an understatement.
~Kelli Poll, mentor and homeschooling parent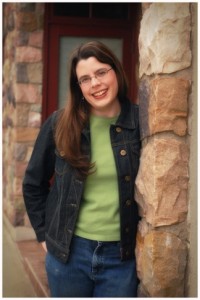 This book was just what I needed! I've been wondering for quite some time about how to be a more effective mentor and what each kind of mentor really looks like. This book explains both in an informative and entertaining way. [It] has some wonderful exercises to help you become the mentor you have the potential to be. As with all TJEd books thus far, it has inspired me to reach for the next level of understanding and make myself a better person. I highly recommend it to anyone seeking to improve their mentoring skills.
~Erica Michaelis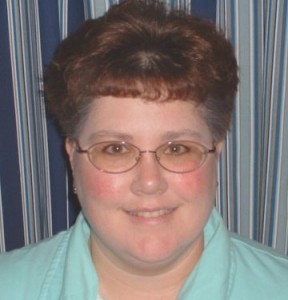 I have always known that my life has a purpose and I have spent most of my life waiting for that purpose to be made known to me. Three years ago, through the guidance of a mentor, I realized that I needed to find out for myself what my mission is. Since that time I have been earnestly studying, pondering, and praying about what my personal mission is, seeking guidance and counsel from a myriad of mentors.
The Student Whisperer is a godsend to me in my quest of understanding for it has provided greater understanding in how the mentoring process works. I feel validated in the choices I have made so far, the tests and trials I have faced, and I know that there will be more – but I also know that they will be worth the effort to see them through. I appreciate this culmination of time, effort, and experience and absolutely recommend these works to everyone who are seeking to fulfill their personal missions, and those who wish to help those who follow to identify and fulfill theirs."
~ Angela Walters, Austin, Texas; homeschooling mother of 2, undergraduate student at George Wythe University

Your book has taught me soooo much. I can't wait to go back with a journal and do the homework!
~Sarah Nuttall Hoopes