I am really ecstatic that it's finally time to make the official announcement:
The TJEd Depth mentoring program
is now open for pre-enrollment!
There are many influences for both good and bad in the world today. The media battle is raging. The best way through these critical times is to develop our own thinking and understanding.
The TJEd Depth Mentoring program is Simply Great Education. It equips our students to actually influence the world for the better.
Mentoring begins in January 2023. For specific dates and full details click the button below and choose your track (Intensive, Concurrent, or Continuing Education).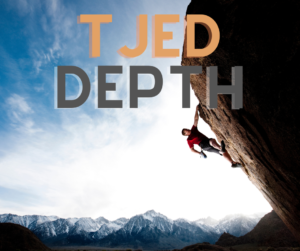 Like every individual, you have a unique mission, a life calling. In order to fully realize this purpose you must gain a level of expertise in your mission—thus the vital need for Depth Phase. In Depth Phases you will continue to broaden your education, with emphasis on the current demands and needs of the world while gaining mastery in an area of focus.
As is the nature with each of the phases of learning, we never leave past phases; we build upon them. Continually applying the principles and core lessons of Scholar and Depth Phases as an adult is a key aspect of Mission Phase. Similar to maintaining physical health, it is an ongoing process, and not a one-and-done activity.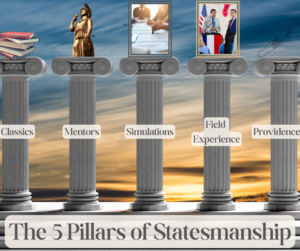 There are five pillars in a successful Depth Phase:
Classics
Mentors
Simulations
Field Experience
Providence
We've woven these into our syllabus, projects, and events.
The TJEd Depth Phase mentoring program has 3 main parts:
Part 1
The Course
Each course is a 6-week focused study with a live cohort of students on the same track in real time.
There will be mentoring video debriefs Monday, Wednesday, and Friday.
There will be periodic live video call discussions.
The dedicated forum is open 24/7 for ongoing discussions with mentors and peers.
Those doing the Advanced program will have access to periodic private mentoring, a dedicated forum with Oliver, and a few additional mentoring opportunities.
We will also have 2 or 3 live and interactive events during 2023. These are part of the course, but are also open to the public with a single-event ticket. We will often include a simulation as part of these events.
We currently have one online week-long simulation scheduled in 2023 as well! This is going to be powerful.
Part 2
Field Experience & Simulations
I'm really excited about this aspect of Depth Phase!
We will go through a four-month process that begins with selecting an issue, topic, project; continues with researching and gaining a degree of expertise; then culminates in creating, editing, and publishing something to impact your chosen area.
These can, and will, have a mix of career-centric projects, freedom-oriented projects, and anywhere else your mission may take us.
Part 3
Expanded Depth Studies
This is where you will venture out to fill in gaps, gain expertise, pursue career training, etc.
With each course you will always be on a study track with your cohort peers, on a schedule of readings and mentor Debriefs. Depth Phase has one foot in the intellectual and one foot in the applicational. You'll want to seek opportunities to apply the principles being mentored and discussed. We will help you to choose the best opportunities and level of engagement to fit the rhythm of your family, career, community involvement, etc.
In fact, this is the very process Oliver took, and Jefferson, and myself. We are well versed in successfully navigating a Depth Phase for a great Leadership Education.
Depth Phase is vitally important in our current world. We need leaders. We need solutions. We need you.
Get an Education to Match your Mission.