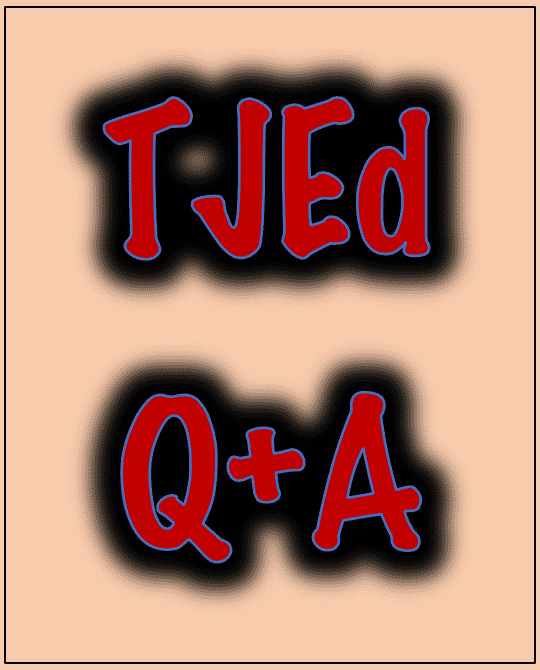 Q: A new friend asked me one day how he could be sure that his little kids would grow up to be scholars. His question got me thinking, and I crafted this response…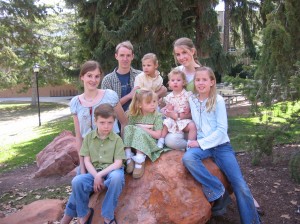 A: We have four youth between the ages of 12 and 18* of differing styles, strengths and handicaps.
All of them own their education.
They look to Oliver and me as resources, facilitators and guides. The will to exceed themselves comes from their own sense of purpose and the desire to know and be and do.
You could say, "Well, it's easy for you, because they've known this all their life."
I do say that. I also know what it is like to have a child who isn't thriving, who starts late in the process to get on track with Leadership Education. Both ways work!
And that is precisely the message of TJEd. The outcomes are as natural and predictable as, say, gardening.
It is a great deal of work to prepare a plot of ground, to learn about the optimal conditions and varieties for the region where we live, to plant and water while the little seeds are getting established. There are absolutely multitudinous things beyond our control. And while it doesn't always turn out the way we hope or plan, the process is always instructive, enriching and transformational.
And for all that we would like to control the outcome, certain things are ours to do, and certain things are not.
When we partner with the land and sky, we must submit to that truth. And yet, we plant. We pray for rain.
We wish away and fend away frost and pests, invaders and diseases. We weed and we amend the soil, we trim back and thin. But for all our tending, it really is a process that we only tap into; we never are in control of it.
TJEd mentor Melinda Ambrose has said, "You don't dig up beans to see if they're growing." It illustrates for me the obvious truth that humankind has learned through millennia to resign ourselves to the futility and even peril of tinkering in the wrong ways with developing things.
But even though we know that once we have created and are working to maintain the appropriate habitat for growth, and we had better not disturb the progress of a developing plant, our little "mini-me's" seem to tempt us to do just that, don't they?
But to trust the process really does work. I personally interact with (I will say, conservatively) many hundreds of families with similar success to our own. Each youth has different gifts and preparation, and virtually all own their obligation to prepare for their future so they can make their unique contribution.
I remember feeling as you do. Oliver and I have been teaching the principles of Leadership Education since our children were smaller than yours. It was a struggle, sometimes, to answer people's questions and concerns about the future because our children were not yet the proof in the pudding, so to speak.
And since our oldest [and 3rd and 7th, as it turns out] had learning disabilities* (common with the males of my husband's family), we had to be especially patient and inspired to know how to apply the principles in the best way for his development. You might even say we felt just a little bit of pressure to perform. Luckily we found the grace to patiently do what we knew was best for him and the others.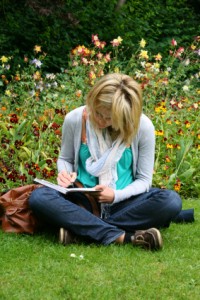 We of course made mistakes and course corrections all along the way–as all parents do. And yet, he and his three sisters just younger are successfully progressing in their respective levels of scholar phase.
Actually, I suppose I should credit him with having successfully transitioned into Depth Phase—he has studied this week (in addition to class time and other educational discussions/projects) over forty hours.
Similar to last week, and the week before, and the week before that.
For all the bumps in the road his learning disabilities afforded him, he is excelling in college, and I seriously doubt anyone would suspect any previous "impediments".
His sisters are respectively in Self-directed Scholar, Apprentice Scholar and Practice Scholar, all of them actively working to achieve their personal goals and interacting with their father and me to help them achieve them.
And each will be shifting to the next level within three months, I would say.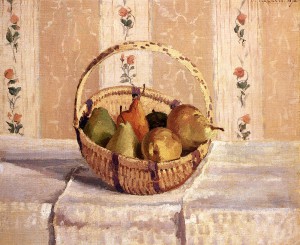 Their brother's transition has left a void in the Transition to Depth niche that the next one will feel, and so the dominoes will fall as they move forward, impelling each other to progress like pears ripening in a basket.
But even though it does move on almost like a machine set in motion, and in spite of all we say and teach, and all that we do to create an environment of passion and inspiration to facilitate his and our other children's learning, we still must look on hopefully and prayerfully and resigned to the fact the certain aspects of this process are not ours to control.
And yet, he studies.
They study.
They are growing, learning and becoming, in their own particular imperfect, short-sighted, moody, marvelous, messy, forgetful, insightful, transformational ways. And based on our own experience and the examples of many, many parents and youth, I can suppose that others who implement the same principles in their families may expect the same thing.
As much as any gardener can plan on a harvest. There is a level of uncertainty; but to act against principle to circumvent the process in the name of control is not only ineffective, it's not even rational.
We just need to pay the price to know and understand our role, invest ourselves completely in the things that are ours to do, and let the sun shine and the rain fall.
The universe does its part in the process, and over the course of years, the good harvests outnumber the bad by far. And both we and our children will have become Liber.
This article was originally written in February 2009, and ages and details are current as of that time.
Update, 2014:
Our oldest, Oliver (23), served a successful religious mission to Brazil. He is building a business, does consulting for an educational services organization, and collaborates with his two adult sisters (Emma and Sara, below) and his brother-in-law (Ian) to teach a highly successful class for scholars, aged 14-18. He is the director of Youth for Freedom Summer Conferences. He specializes in mentoring youth with divergent learning styles.
Emma (22) is married to Ian (24) and they are expecting their first 6/1/14. They have a successful business teaching leadership and mentoring to adults, and Emma is a corporate writer for inspirational/motivational training materials.
Sara (20) spent several months of 2013 working in Australia teaching youth how to succeed in Scholar Phase. She manages social media for several companies, and is a sought-after mentor for youth.
Eliza (17) is studying 10-14 hours per day with the goal of completing "the cards" by the end of summer 2014 – so she can join with her siblings in teaching the youth leadership class in fall 2014. She is putting the final polish on a futuristic dystopian novel series for youth (a trilogy of over 1000 pages that her advance readers can't put down!).
Freeborn Ammon (14) completed a successful first year in the youth leadership class in April 2014, and distinguished himself as an almost undefeated (only by Eliza) debater, emerging writer, and energetic scholar.
Hyrum (12) has multiple disabilities and enjoys his role in blessing other kids with disabilities – as well as those who serve them. He is a light and a joy, with a ready joke or song and a virtually unsinkable good humor.
America (10) is a peacemaker and a deep thinker. She is devoted to the arts, and longs to be a notable singer and actress. Watch for her recitations and other works in upcoming videos.
Abigail (8) is a tease and a bold spirit. She is enjoying learning to read, loves to dance and sing, and is a talented illustrator. She, too, will be featured in upcoming videos for families and children.
The kids in 2017:

Update, 2022:
*Oliver (31), is married to TJEd-homeschooled Missy Nelson; they have a 6yo daughter, a 3yo son and a baby due right now (as of the time of this posting). Oliver is an avid reader (profound dyslexia notwithstanding), whose focus is currently physics and genetics. He has a hard time finding people to discuss his readings with, because he's gotten so deep into the technical stuff. He is a director of a division in the Nelson's family business, a cast member, with Missy, for Mentoring in the Classics, and a sought-after consultant for his siblings' projects in writing, teaching and mentoring.
Emma (30) is married to Ian (33) and they have 8- and 6yo sons and 4- and 2yo daughters. They are long-time cast members of our Mentoring in the Classics service. They have completed internships with The Center for Social Leadership, and they have a successful business teaching leadership and mentoring to adults. They are principal mentors for our acclaimed mentoring service for youth, TJEd High!, and are launching TJEd Depth in January 2023.
Sara (28) works full-time on TJEd. She is the curator of the This Week in History subscription, she manages all customer care and product inventory, and is a past cast member for Mentoring in the Classics. She is the nanny-aunt who has been almost a second mother to our first nine grandchildren, and still has more photos of the babies on her phone than anyone – by a magnitude of hundreds.
Eliza (24) is married to Skot Robinson (34), and they have a 4yo daughter and a 2yo daughter. They own a successful restaurant and are enjoying the triumphs and challenges of entrepreneurship. Eliza recently celebrated the publication of the second installment of her dystopian series of four books, entitled United Intelligence. The third installment, Counter Intelligence, is slated for publication this fall. She is a frequent and beloved cast member of Mentoring in the Classics, and her presentation on her Transition to Scholar Phase was the most popular and commented-on video ever presented in the TJEd Online Conventions.
Freeborn Ammon (22) is married to Annie Graham DeMille (22), and they have a 1yo son and an infant daughter. Freeborn enjoys his continuing education via audio as he puts in long hours. He is a playful uncle, a special mentor to his siblings, a tireless servant to his parents, and an entrepreneur, having built a business from meager beginnings upon returning from a full-time religious mission in 2020, to having ten employees and being valued at $600K in mid-2022, when many other businesses are struggling with the economic downturn.
Hyrum (21) continues to defy expectations as his development has not plateaued. He has overcome a hearing deficit, a vision deficit, and is learning to use his weak hand as a support. He LOVES books and spends hours each day "reading". [There are some signs that he does actually know how to read, but his processing issues and aphasia make assessment virtually impossible.] He loves swimming, horses and music and is a joy and a blessing to everyone he associates with.
*America (19) is currently in formal mentoring with her father, Oliver, taking online classes with Waseda University (Japan) and Harvard (U.S.), while working hard to develop her artistic gifts. Recent efforts have added to her singing and acting: stop-motion video; painting with watercolors; freestyle crocheting realistic and stylized animals; gourmet cooking. Her dyslexia and dyscalculia have not dampened her love of learning, and she is constantly reading for pleasure and enrichment: in 2018 she completed a personal goal of reading 100 books in spine (meaning, not audio books, but actual black-and-white-in-hand books).
Abigail (17) is a bundle of talent and personality. At her young age she has already been given responsibility for hair, makeup and costuming for several local plays. She is innately talented with visual arts, and seems to play within minutes any stringed instrument she picks up. Her severe visual impairment has made learning to read difficult, but her efforts in late Love of Learning have paid off and she has independently read and enjoyed many great classics (in addition to the ones she has experienced in our Family Readlouds). She is a natural presenter and enjoys being an advocate for YSS and TWIH. Her vision and drive have made her one of Rachel's favorite collaborators, and they are currently developing a project called, "Rachel's Mine". (Get the Marco Polo Sharcast here >>)