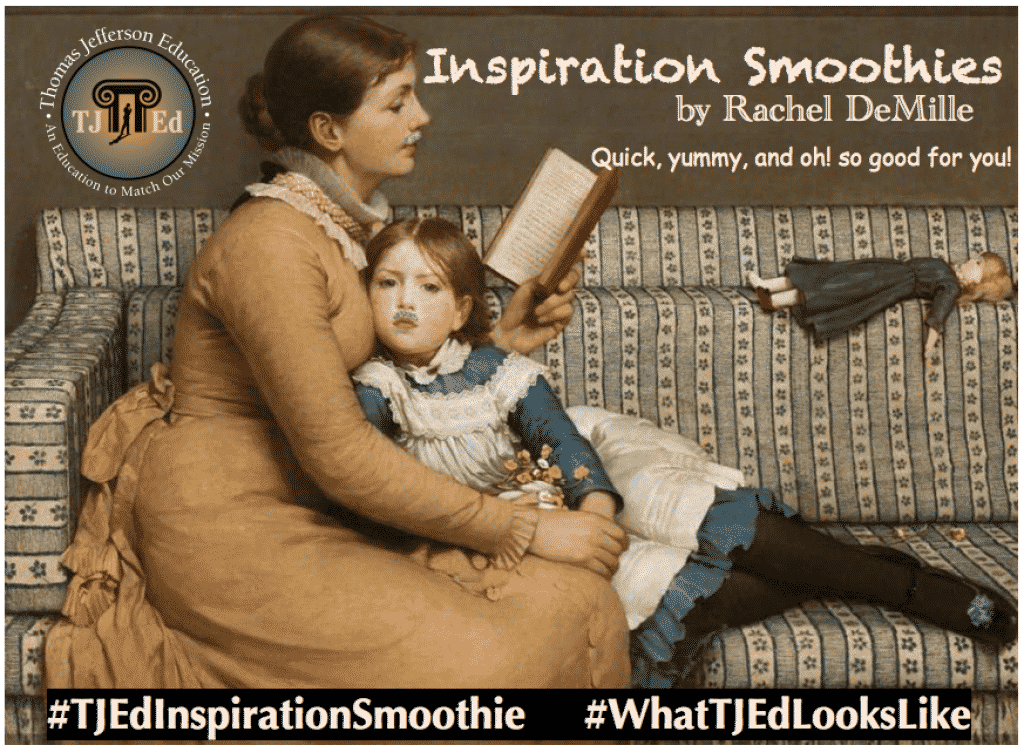 Been a while since I posted a Smoothie here! My youngest is now 15, and in a home of self-educators, that means my homeschooling takes up MUCH less of my weekly time than in the past, and my busy-ness is on other things (like our following my heart's desire of having a more "Caroline Ingalls" life, with preserving foods, taking care of our mini-farm, mentoring our adult children and grandparenting!).
But I found some musings that I want to share with you here, and hope to post quite a bit more often in coming days.
The Right Question
Have you ever been in a job interview, an audition, listening to a friend in need – or some other situation where someone else was leading the dialog – and you had something you really, really wanted to say? It can be tough to sit on your hands when you feel like the most important thoughts are not being voiced, and the real issues are not addressed.
That awkward moment when you wish you could answer the question they "should've" asked…
Conservatively speaking, I get hundreds, sometimes thousands, of questions every week on how to successfully educate children – both in the home, and using outside resources. Because of the nature of email and social media, I often find myself wishing I could answer the question that wasn't asked.
Sometimes, that ideal question is as direct and simple as, "What should I be asking? What is most important right now?"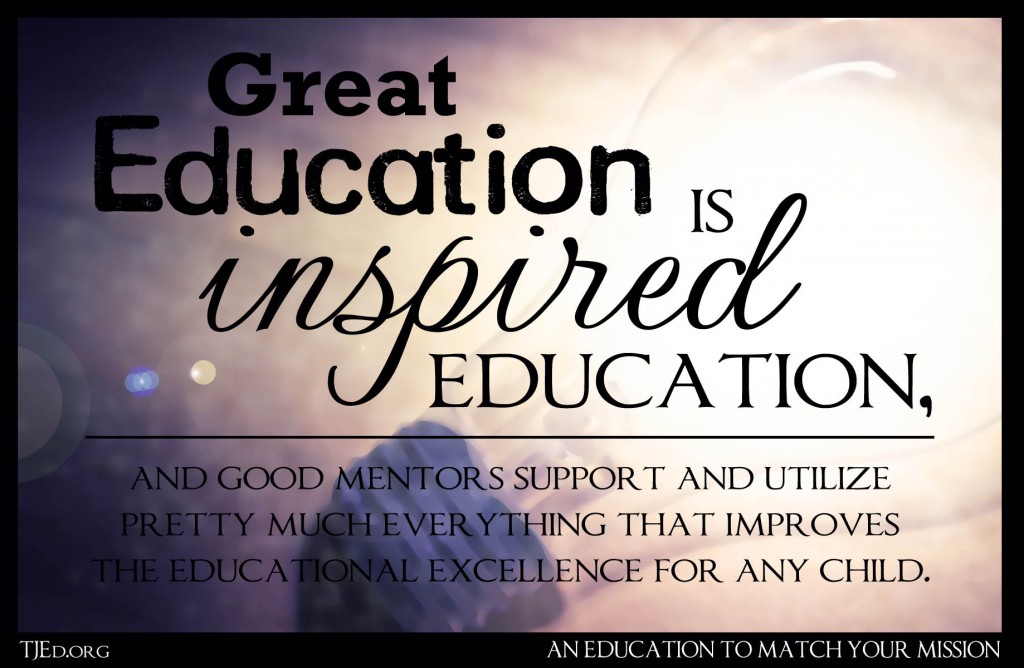 Here, in this new round of Inspiration Smoothies, I'd like to answer that question.
While I get asked about curriculum choices, skills development, logistics, this-one-or-that-one, etc. dozens of times each day, it sometimes feels to me like the asker isn't sure what their ultimate goal is, or what they value most in education; and so, it's hard to know how best to meet their need.
If it were up to me, I'd start with suggesting a grand overarching vision that would help them to clarify what sorts of resources, mentors, opportunities will best met their needs. This will alleviate so much stress, confusion, discouragement, burnout, and disconnect with their kids.
In terms of learning, I know what I value most.
The thing that's most critical, in my opinion, for effective [math/science/writing/spelling/social skills/career prep/college prep/you-fill-in-the-blank] learning, the magic potion, the silver bullet, is this:
If the child 1) really takes responsibility for his education, 2) loves to learn, 3) has a sense of purpose for his education, and 4) knows how to learn what he doesn't know, he'll excel – in a given subject, in college, in career, in life, in whatever.
So anything at all that gets in the way of any of these four things, for me, is subject to serious scrutiny.
For me, in every age, every subject, every day, the "right question," the value that informs my choices as a mentor is:
Will this empower my child to be a life-long learner with a passion and a purpose for her education?
It can't be a three-part answer. It can't start with well…  but… I mean… It's complicated….
It has to be a simple "Yes."
If it's "No," or any of the above wishy-washy ones, if my methods or goals in any way disempower the goal of self-education, I know I need to step back and look for another way to achieve my ideal.
Why? Because the most effective learning – the only true and meaningful education – comes from interest and effort on the part of the student. 
"Self-education is, I firmly believe, the only kind of education there is." ~Isaac Asimov
"All… who have turned out worth anything have had the chief hand in their own education." ~Sir Walter Scott
It's really that simple. Students get a great education when they put in the work to effectively study great things.
So, my job is to be that kind of student. My job is to minimize distractions and optimize opportunities.
And that's what TJEd/Leadership Education is all about. In this blog series, I'll help identify and explore the ways that we can lead out and inspire our kids and our students to become effective and passionate self-educators.
The 7 Keys of Great Teaching and the Phases of Learning are great resources to help know how, when, and why to introduce new concepts, skills and subjects.
For more on how to do this, browse our site! Read the book, A Thomas Jefferson Education (which gives an introduction to and overview of Leadership Education). And use the Bonus Gifts form to sign up to receive our Inspiration Smoothies in your inbox.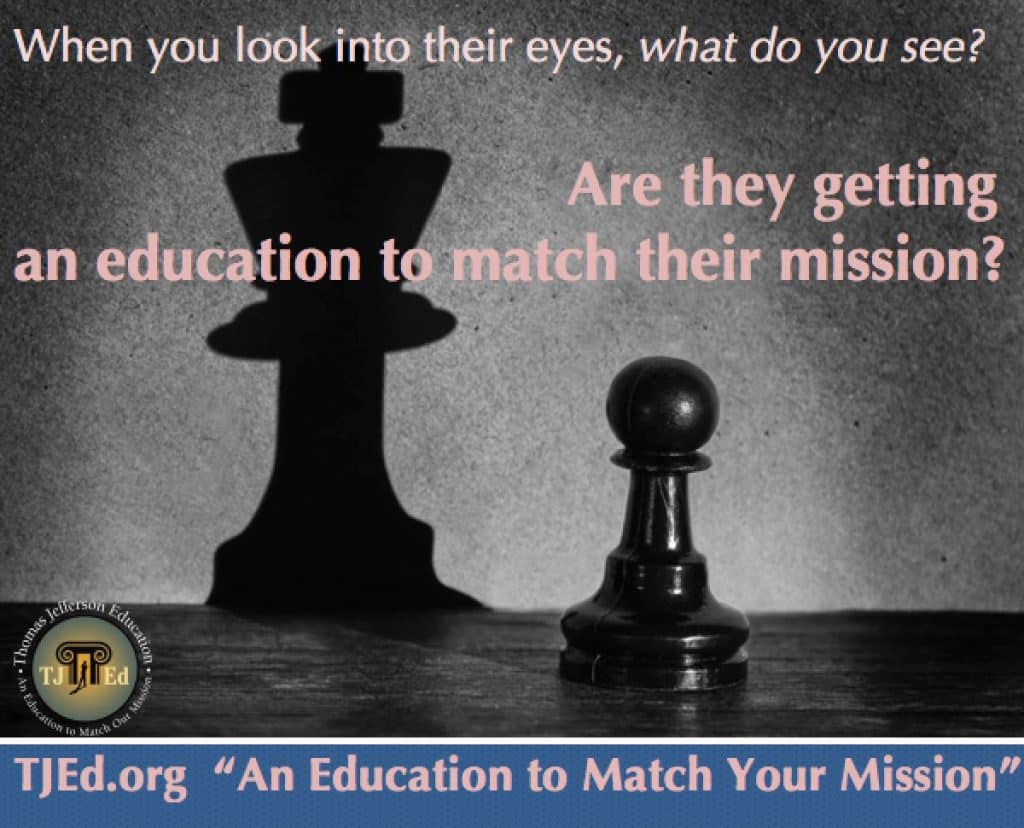 Here are some good things to keep your Inspire-Juice flowing in the mean time:
Need some support while you're transition toward your ideal family education culture? Consider our subscription products:
This Week in History (daily content to guide homeschooling the kids)
Mentoring in the Classics (monthly content to support the parent in leading out, creating the optimal family education culture, and mentoring each learner)
TJEd High! (Weekly content to mentor youth ready to enter or go deeper into Scholar Phase)
And our Family Education training:
That's enough for now, probably. Don't try to do it all. Bookmark this page to refer to later.
Please feel free to email us using the contact form if you'd like other links to our greatest hits. We'll respond with a list of links to our more inspiring and poignant posts.
Until next time,
xoxo rd