Who doesn't love play dough?
It's the epitome of learning through play! It feels wonderful in your hands; it awakens your creativity, and allows everyone in the family to experience it at their own level.
Is there a better medium for whole-family Core Phase fun?
Here's my favorite play dough recipe:
PLAY DOUGH*
Ingredients
1 c. flour
2 t. cream of tartar
1 T. oil
7/8 c. water with a few drops of food coloring
½ c. salt
Directions
Combine all ingredients and stir over medium heat until mixture forms ball and leaves sides of pan. Note: I find that a cast iron pan works really well for this, but whatever you have will work!

Pour onto waxed paper and knead until smooth.
Keep in Ziploc bag.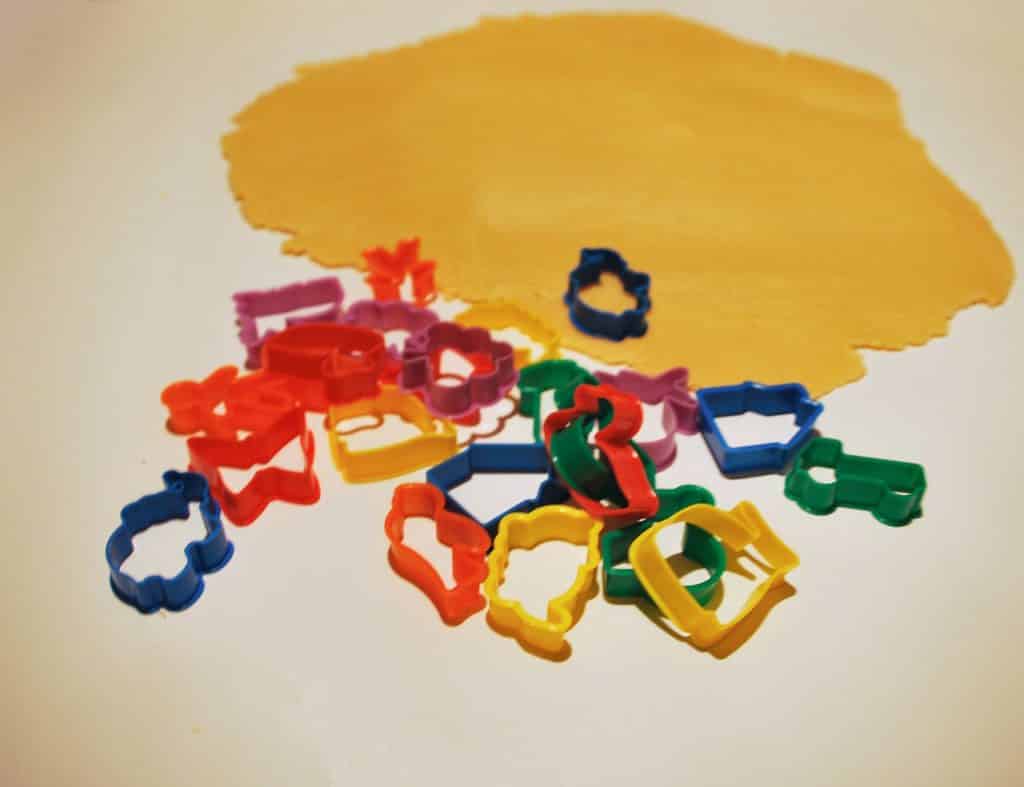 This Play Dough takes just minutes to make, has a super consistency and kids love working with it.
You can even add essential oils – like, "Peppermint" for green, "Orange" for orange, "Cinnamon" for red, etc. It adds to the sensory joy!
*Thanks to my friend Lis Barker who used to run the Preschool at Southern Utah University for this great recipe!
---
PLASTIC PLAY DOUGH**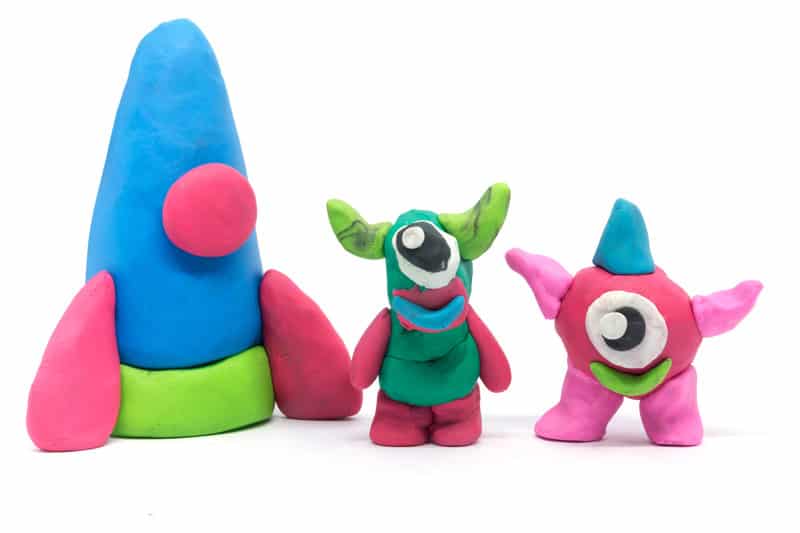 This dough will dry to a hard, plastic-like consistency.  You can make beads, animals, paperweights, or any other treasure that you want to last.
Ingredients
¼ c white glue
¼ c water
10 drops food coloring of your choice
¼ c flour
1 c cornstarch
Directions
Cover the work area with waxed paper or a plastic tablecloth.
In a medium bowl, mix together the glue, water, and food coloring.
Mix the flour and cornstarch together in a small bowl. Then add to the wet mixture and mix until a stiff dough forms. (If you live in a humid climate, you may need to use less cornstarch.)
Remove the dough from the bowl and knead on a lightly floured surface for 1 minute.
Mold the dough into shapes. If the dough becomes too dry, wet your hands. When you are finished with your creation, let it finish air-drying until thoroughly dry and hard. Drying time varies according to the size and thickness of the object.
**Plastic Play Dough recipe by Sherry Timberman, from the 1/06 Friend magazine