By Oliver DeMille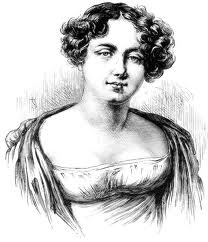 Our generation doesn't read enough history. We especially don't read enough biographies of great people.
As Allan Bloom taught in The Closing of the American Mind, we have forgotten that the purpose of education is wisdom, and the purpose of life is greatness.
These are incredibly important ideas.
The purpose of education is wisdom! Sadly, we've gone a different direction in modern times, which is why Bloom said we've closed our minds.
The lower class sees education as preparing for a job, the middle class tends to see it as training for a career, and the upper class sees schooling as preparing for a life mission or purpose.
But few today see education for what it really is: obtaining wisdom.
This is how Plato and Aristotle saw it, and the great thinkers and leaders down to Jefferson and Madison.
If education is about anything besides wisdom, it becomes mediocre.
Likewise, life is about greatness. This doesn't mean fame, but it does mean living life to one's full potential.
The best way to teach these things to young people—and adults—is biography.
Sadly, as I said above, we don't read enough biography in our day.
But it gets worse.
We read little biography, and we read even fewer biographies of women.
That's truly sad. Biography helps us come face-to-face with greatness, and we need more of this in our modern world.
For example, consider these words from the new book by Jill Lepore entitled Book of Ages: The Life and Opinions of Jane Franklin:
"Benjamin Franklin's sister Jane thought of her brother as her 'Second Self.' He was the youngest of ten sons; she was the youngest of seven daughters. Benny and Jenny, they were called, when they were little. No two people in their family were more alike.
"Their lives could hardly have been more different. He ran away from home when he was seventeen. She never left. He taught himself to write with wit and force and style; she never learned how to spell. The day he turned twenty-one, he wrote her a letter—she was fourteen—beginning a correspondence that would last until his death sixty-three years later.
"He became a printer, a philosopher, and a statesman. She became a wife, a mother, and a widow…. He loved no one longer. She loved no one better. He wrote more letters to her than he wrote to anyone. All her life, she wrote back: letter after letter filled with news and recipes and gossip and, when she was truly, sorely vexed, and only then, with her blistering opinions about politics."
I don't know how anyone can read this and not want to read the book right now.
Jane Franklin wrote a small journal, and called it her Book of Ages.
There is greatness to be learned from people like Jane Franklin, Dolly Payne Todd, Corrie Ten Boom, and so many others.
For example, few books are as profound as My Dearest Friend: Letters of Abigail and John Adams.
Greatness is passed on as it rubs off on us—from people we know, and from people we read about.
****************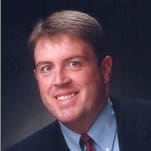 Oliver DeMille is the co-founder of the Center for Social Leadership, and a co-creator of TJEd. He is the NY Times Bestselling co-author of LeaderShift, and author of A Thomas Jefferson Education: Teaching a Generation of Leaders for the 21st Century, The Coming Aristocracy: Education & the Future of Freedom, and FreedomShift: 3 Choices to Reclaim America's Destiny.
Oliver is dedicated to promoting freedom through Leadership Education. He and his wife Rachel are raising their eight children in Cedar City, Utah.