Society in general is in touch with the need to help prepare our children for the physical changes that come with adolescence.
But what of the emotional, social, intellectual and academic ones? 
Time to Talk to an Emerging Scholar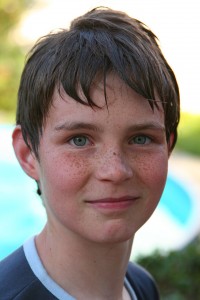 Do you have a child or youth going into Scholar Phase this year? (hint: puberty introduces the chemical changes in the brain that mark the optimal transition time for many kids)
If so, it may be time for a talk.
Ideas for how to do this talk can be found in The Phases of Learning, such as:
The skills that you might consider "prerequisites" to the privileges of Scholar Phase
How to create a Scholar Contract
Guidelines for a pre-Scholar Phase transition meeting
Ideas for Clubs, Projects, and Peer Activities to facilitate a successful Scholar Phase
What rules parents should follow to stay out of the way of the Scholar's success
When to use classes and outside mentors
… and much more.
If you have a child between the ages of 10 and 16, it's probably time to closely review the Scholar Phase talk.
For more on helping your youth with this exciting Transition, see the "Related Topics" list at the end of the article, "Homeschooling for Excellence: What is Scholar Phase?" >>
Just remember: there's no prize for arriving there early.
In most cases, those of us with a Conveyor Belt Hangover are inclined to rush the transitions, and this leads to problems later on.
If you ever needed a Zen moment, consider these transitions to be the time to really master the urge to push or even encourage with too much enthusiasm.
Such energy can so easily be emotionally manipulative–and in reality, it's no more constructive than wishing on them the growth of new molars!
Assuming we have done our part as parents and facilitators, the timeline is what it is.
Our is to be on the watch for pathologies (like emotional blocks that need healing, like impacted teeth that need redirection).
Ours is to create an optimal developmental environment (like physical/emotional/intellectual/social: nutrition, rest, love and inspiration).
Ours is to enjoy this moment, and understand and communicate our trust in the process to the young one who is struggling through so much change in so short a time–and with so little experience to make sense of it with.
See also the article, "Homeschooling Insights: What is Transition to Scholar Phase?" >>
~Oliver and Rachel DeMille, TJEd.org