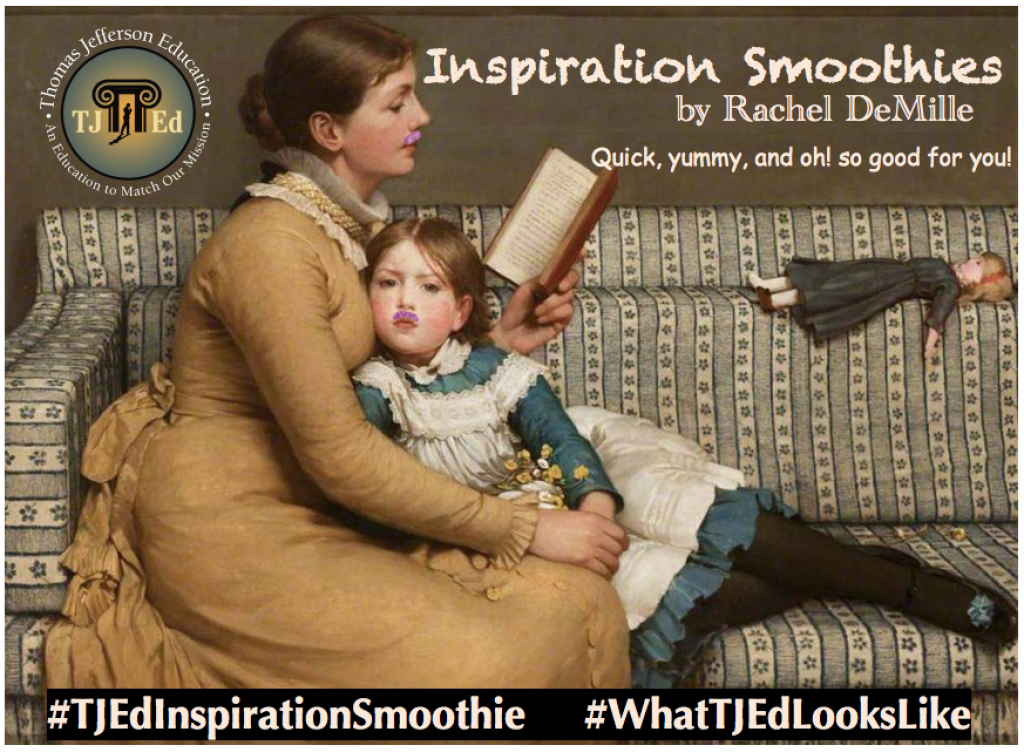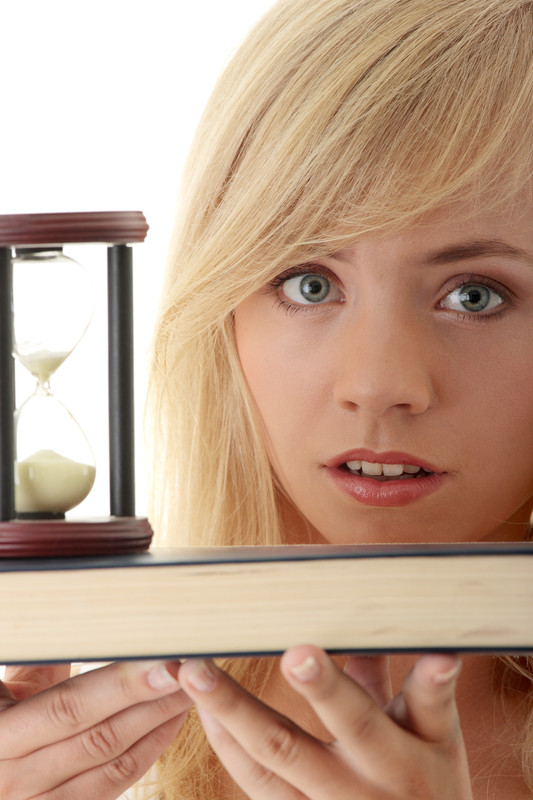 Making Up for Lost Time
by Rachel DeMille
Many people struggle with feeling a sense of lost or wasted time in their education, or perhaps in their preparation to be a parent or a mentor.
They lament with myriad versions of "if only," and torture themselves with guilt and anxiety over what they did or didn't do as a youth, as a young adult, as a student, as a young father or mother, etc.
They make a detailed accounting of their inadequacies and grieve for their children having such an imperfect, unprepared parent.
I'd like to address this in today's Inspiration Smoothie. I think of it this way:
There is nothing more powerfully inspiring than someone undergoing profound change.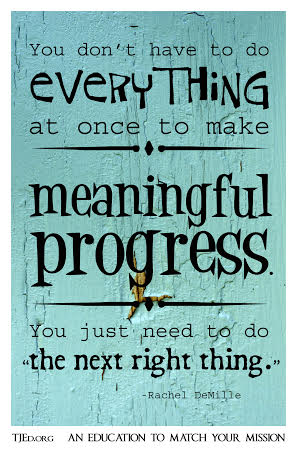 Yes, there's strength in getting everything right, every step of the way. I'm not saying that's a disadvantage.
And yet, there is a special kind of strength in contrast, in opposition.
The Power of "Becoming"
Your kids are going to see your yearning. They'll witness, close-up and firsthand, your effort, your vision, your optimism.
THOSE lessons– not just "getting everything right from the start"–are super important to your particular kids, for some reason.
The lesson of knowing what it looks like to deliberately change course, even thought it's hard: Think about what that's teaching them!
The power of conversion, the process of transformation, is really, really special. Be grateful you get to share that with them now, while they're your witness, and the recipients of the gifts and challenges that it's bringing to you and your family.
xoxo rd
Resources:
What meaningful progress are you making right now? What is your "next right thing"? How can your idealism, and your embracing of this process, bless those you teach? Please comment below, and share!