The New Purpose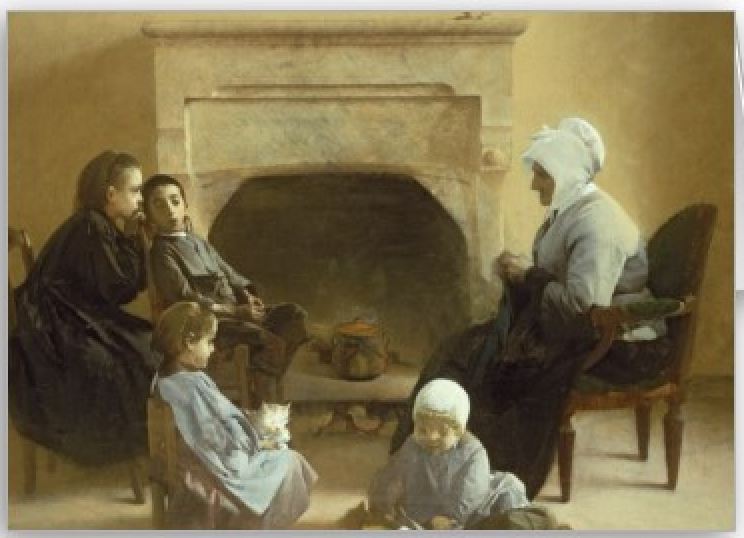 Here are three words that can make a wonderful difference in your family's education! Please don't do what many modern Americans do when they're reading and come across an unknown word and either skip it or stop reading altogether.
Instead, read even more closely to really understand it. Learning new things is key—if not, we're not really learning!
So really think about how these 3 cool words can help your family! And have fun with them:
Autotelic (Definition: Doing something for the value of doing it, for its own merit, for its own sake. (See Mihaly Csikszentmihalyi, Flow, 67-70))
For example, you are making autotelic choices when to take a job because you love it, study a topic because it fascinates you, spend time with someone because you enjoy being with them, or participate  in an activity because it's fun.
Compare the opposite. Your child is having an exotelic experience (the opposite of autotelic) when he does something for some secondary or third-rate reason: like spending time with a "friend" because he wants to be introduced to the friend's pretty sister, or reading a book because he wants to get a good grade in a class or doesn't want to get in trouble with the adults in his life.
In the modern world, the large majority of what passes for "education" isn't autotelic at all. It is done with an agenda, not for the sake of great learning.
Here's the principle: For the most part people get a lot more out of autotelic experiences than from any other kind. In the case of children and youth, most of their life should be based around autotelic experiences. They learn better this way, and they'll be happier through life.
Indeed, children who don't spend nearly all of their time before age 17 living and learning autotelically are often said to "never have experienced childhood."
Truly high-quality education is almost always autotelic. Period. This means the most successful life-long students study what they study because they love it—because they love learning. When this is missing, the quality of education drastically decreases.
The New Connection
Eudaimonia (Definition: Connection with your true self, the real you. From Greek roots, meaning "the flourishing, happy, you." Knowing who you really are, what your life is truly for, and living in harmony with these things each and every day. (See Matthieu Ricard, Happiness, 108))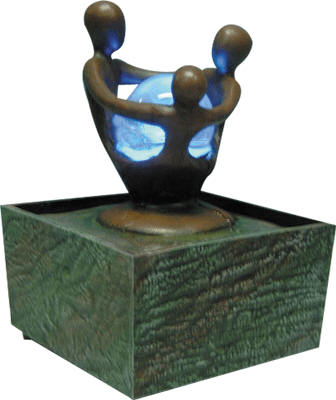 As one author put it: "After sorting through piles of data, the researchers have concluded that pursuing happiness can backfire, but pursuing eudaimonia rarely fails. Eudaimonia is the Aristotelian idea of human flourishing, pursuing long-term goals that give meaning to life, rather than short-term happiness that delivers a [fleeting] jolt of dopamine." (Barbara Bradley Hagerty, Life Re-Imagined, 7)
At first blush, many people jump to the conclusion that only adults are really mature enough to find their eudaimonia. But the facts show the opposite. Most toddlers have it—all the time, all day, every day. They know their purpose—they seek happiness. And they do so autotelically as well.
Few teens have eudaimonia (a clear and passionate purpose in life), except those actively involved in sports, theater, music, or some other driving passion that they chose to pursue. Even fewer people in their middle years have it. Some elderly people get it back. But to have eudaimonia in your middle years, from 20-60, is rare. Still, that's the goal.
Individuals who know who they are, what their life is for, and that they are fulfilling their life purpose each day are a lot happier than everyone else. (Gallup says that in the U.S. less than 20 percent of adults like their jobs.) Part of educating our children effectively consists of teaching them about this—so they can live happier lives. If they go after a career, instead of a life calling and purpose, they'll most likely be part of the unhappy 80 percent.
The opposite of eudaimonia is "attachment," where you have been swayed by other people or other things in life away from your true purpose and connection with your authentic self—and spend much of your life doing things to try to impress others, or because you think they require it of you. Unhealthy attachment thrives on connections to things that aren't your genuine life calling. (For a lot of people, this includes their career and work life.)
This was the theme of the movie Dead Poet's Society—deciding whether schooling and work life is more about eudaimonia versus unhealthy (and often forced) attachments. Quality education isn't "attached" to all the problems in the world. Instead it's fresh, exciting, and focused on helping each learner be himself/herself. Truly. Fully. Without fear. We don't approach education this way very often nowadays, but we should.
Fact: "Anti-depressant use among Americans of all ages has increased over 400 percent in the last decade." (Emma Seppala, 2016, The Happiness Track, 7) For those under 22, the depression is mostly about school; for those over 22, it's mostly about work. Something needs to change!
We're a nation tragically disconnected with our true inner dreams (autotelics) and life purposes (eudaimonia). We spend almost all of our time on other people's priorities for us, and then wonder why we're not very happy.
The New Calm
Wuwei (Definition: A Chinese word meaning literally "non-action". A more accurate translation into English is "calmness" as we pursue life. (Ibid., 86-87) )
Emma Seppala notes that wuwei-style expressions "like 'live in the moment' and 'carpe diem' sound like clichés, yet science backs them up robustly." (Ibid., 24) For example, research shows that people who learn to focus on doing one thing well right now—instead of constantly multitasking—are happier and more productive in life, relationships, and work. (Ibid.) In fact, studies show that students who do this frequently actually test better than other students. (Ibid., 25)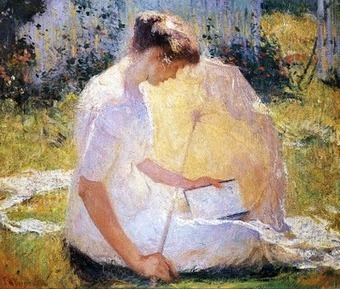 Here are some additional traits exhibited by young people who were raised by a parent or parents who emphasized calmness in learning (rather than being driven in schoolwork):
They are better at concentrating.
They perform better on tasks that require memory.
Over time, they have more charisma.
They aren't "permanently anxious," like many other young people their age.
They are demonstrably more creative than their peers.
They exhibit more empathy—the ability to see things from the viewpoint of another person.
They are better listeners.
They have more self-confidence. (This list from Seppala.)
Seppala shows that modern education often "buries natural creativity." (Ibid., 102) The way our schools operate focuses on convergent thinking ("getting the 'right' answer, learning what to think) and frequently undermines divergent thinking (creativity, and learning how to think).  She wrote:
"George Land, author of Grow or Die, suggests that this kind of training [provided in our schools] dramatically reduces our natural creativity…. He found that between three and five years of age, 98 percent of children ranked as 'divergent thinking geniuses.' Between eight and ten years of age [after most of them started school], that number had dropped to 32 percent. Between the ages of fifteen and eighteen, the number had dropped down to 10 percent.
"When Land tested a group of twenty thousand twenty-five-year-olds, he found that only 2 percent could think divergently. Land concludes that while creativity is naturally present at a young age, we unlearn it through our education system." (Ibid., 103)
Another study, by researcher Dr. Kyung-Hee Kim, found that "since 1990 there has been a steady decline in creativity scores while IQ scores have risen." (Ibid.) This corresponds with school curriculum changes from a broad learning program to national-test-based areas of rote emphasis. Seppala wrote: "Kim concludes that 'people in general are becoming less able to think creatively, and they are less tolerant of creativity and creative people." (Ibid., 103-104)
Seppala concluded that as a society we now seem to have "no time for non-linear thinking," and that our schooling is now almost entirely focused on the so-called "'important' stuff, like the requirements of career…" (Ibid.) Her point is that this is a very bad development.
The New You
All three of these words highlight how much parents need to take a serious look at the education of their children. If we mindlessly stick with a model that ignores our children's passions, interests, needs and potential, our kids won't get the kind of education they deserve. They'll get something much less–something tragically insufficient.
The new economy is focused on innovation, creativity, and ingenuity—while most schools (Kindergarten all the way up through university and graduate studies) are stuck in the 1960s models of rote memorization and multiple-choice national test scores.
That's sad. Yet too many people are simply afraid to look for and adopt something better. They know the old school model is failing our kids, but they just keep using it anyway.
With that in mind, here's one more excellent word to chew on:
Resilience: "When you stop being afraid and start being yourself."
(Victor J. Strecher, Life on Purpose)