SUMMER 2016 BONUS EDITION: My Response Was "Wow!"
by Oliver DeMille
(Review of a new book that will bring real learning magic to your home: Give Your Child the World by Jamie Martin)
"The children should have the joy of living in far lands,
in other persons, in other times…in their story-books."
—Charlotte Mason (Give Your Child the World, p. 45)
Like a Kid in a Candy Store
Do you like reference books? I do. I'm like a kid in a candy story when I come across a new reference book that piques my interest. For example, I love the OED (Oxford English Dictionary). It contains many words that aren't even used anymore, but they teach us so much about ideas and where our language came from.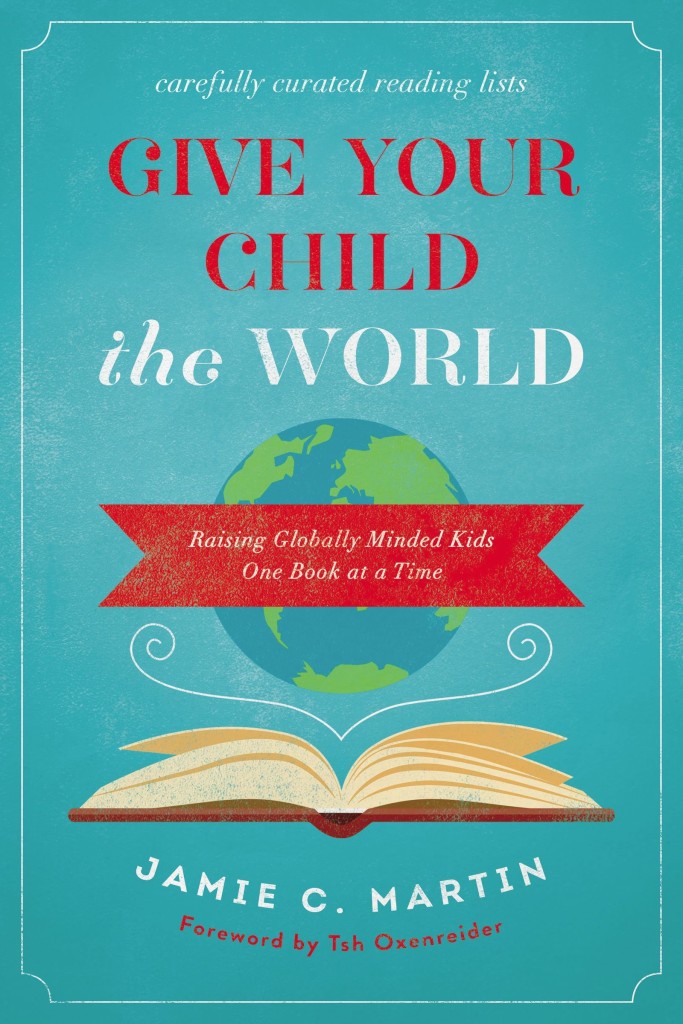 I love Noah Webster's 1828 dictionary as well. It combines the words of our founding with little stories, vignettes, and examples that teach us a great deal about our culture and history. I love geography books with maps of the world, especially the ones with maps that show how borders changed as history unfolded. I love to go to big university libraries and read through biographical encyclopedias—and learn about so many people hardly anyone has heard of anymore.
I used to think this enjoyment of reference books made me pretty strange. But as I've mentioned this interest to various audiences over the years, I've been surprised by how many other people love a good reference book as well. Like scriptural concordances that show all the places a given word or phrase is used in the Bible. So fun!
Give Your Child the World. Literally.
But here's the really exciting news. This week I got Simple Homeschool founder Jamie Martin's new book, Give Your Child the World, and a few days later I sat down to read it. Imagine my surprise when it turned out to be one of the best reference books I've ever read.
It contains a number of book lists—the best books about other parts of the world, including Africa, Asia, Europe, the Middle East, Latin America, Oceana, Australia, and so on. In fact, it's a lot more detailed, with lists of the best books on China, Colombia, Costa Rica, Chile, Denmark, Egypt, Ecuador, etc., etc., etc.
Not only does Give Your Child the World outline the best books for each area on the map, but it provides an introduction to each book so you know what it's about—and what to expect when you read it. As the title of the book promises, it really does allow you to "give your child the world." Literally.
The truth is, this is the best-written reference book I've ever seen. The prose is seriously gorgeous. Here are a few examples from the book:
"I sat by the edge of the island, watching God show off. If you've ever had the chance to visit Hawaii, you know that's what he likes to do there." (p. 17)
"Children don't let the darkness of the world overshadow its beauty. They don't make judgments. They just try to love—whatever and whoever stands in front of them." (p. 18)
"All those voyages around the world between the covers of a book had kindled my empathy…. " (p. 19)
"Good books make good neighbors…" (p. 41)
"An ancient Chinese legend states that an invisible red thread connects those who are meant to be part of each other's lives. The thread may tangle or stretch, but it will never break. About a year after Elijah settled in our family, we started to feel a tug, a pulling, on our spirits. That tug led us all the way to India." (p. 22)
Like I said, it's the best-written reference book ever—probably because it provides so much more than reference lists. Truth be told, calling Martin's newest masterpiece a "reference book" is only half true. Wholly the first third of the book is a fantastic introduction to great education, and how to offer it to your kids.
Indeed it's part epic, part guidebook to a truly global education, part reference material, and part magic. The magic doesn't just weave the other parts together, it also points the reader in many directions around the world.
A Teacher's How-To
Perhaps most importantly: This new classic teaches readers how to introduce their kids to the big, wide world in practical and fun ways. Then it gives them the exact books to make the journey enjoyable. It tells us what to look for, and what to avoid in the process. Here's another example from the book:
"I pick up our latest title and sit down in my favorite gray chair at the dining table. Noisy spirits, sibling squabbles, and daily distractions disappear as fiction transports us to another place and time." (p. 35)
Did I mention that Give Your Child the World is also part primer to the best classics? Here's another excerpt:
"Whether we're reading about the enchanted wardrobe of Narnia or the blizzard-threatened prairies of Minnesota, the power of story plants us directly in the middle of the action. As the characters' struggles become our own, we root for good to win, and we grasp more deeply the story we are writing with out own lives." (p. 35)
Just to be clear, this book is a must-have for your bookshelf. You simply must have (and use) the booklists of great classics and key stories for each part of the world. No home that truly values reading can be without it. Seriously.
But there's more. It's also a must read.
It teaches so much that is so important about great education in a family. For example:
"Ten Ways to Build a Story-Solid Foundation For Your Family
Use the Library in a Way that Works for You
Don't Feel Tied to Bedtime Reading (read in the morning, and any time that works)
Invite the Whole Family
Drop a Book if it Isn't Connecting
Talk About What You're Reading Personally
Use Audio Books
Go With the Interruptions When You Can
Get Dramatic
Take Turns Reading
Don't Stop When the Kids Get Older" (pp. 38-41)
This is brilliant. It's perfect. And the book is full of such profound advice. In fact, it also includes numerous quotes and suggestions from parents around the world who are helping their kids get a great education.
Like I said, it's a must-read. Every home needs it. Every parent should read it—right away! I can't recommend this book highly enough.
Read it and you'll find out what I did: It really is magic…