By Oliver DeMille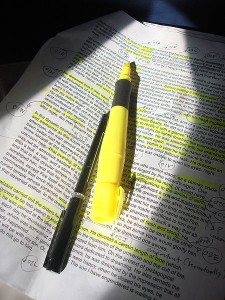 I was on eBay and Amazon this week looking for a copy of The Complete Madison, a collection of James Madison's most important writings. I was surprised by what I found.
A brand new copy of the book cost $49.99, while a used copy that was "very good" and had no tears or marks cost only $42 plus $3.99 shipping.
So far so good.
But then it got really strange. It turns out that a used copy of the book that has "never been read" costs $64 but the exact same version of the book that has handwriting in it costs $.01.
That's right, only one penny, just because the book has writing in it.
I promptly ordered the 1 penny book, plus $3.99 for shipping, because I really like a book with writing in it.
Without writing, a book is at best a two-way conversation between the author and the reader.
But a book with another person's handwriting in it brings in another voice, and a three-person discussion always makes for better thinking and learning.
In fact, the very best find is a great book with the notes from several readers. The more who get involved in the discussion, the better for lasting learning and deep thinking.
Reading Rainbow
For example, one of my copies of The Federalist Papers has my notes in black pen from the first time I read it many years ago.
It has blue marks from the second time through, and red marks from the third time I read it.
The fourth time, I had to go to Staples and buy a green pen, and the fifth time through I made all my notes with a purple pen.
After that, I just went back to black writing—which is what I usually use and always have a pen at hand.
To tell the truth, the book is pretty marked up—and so much more valuable than a clean copy with no marks.
I feel the same about my scriptures and so many other great books.
The handwritten notes really make it better.
Like Father, Like Daughter
When one of my daughters wanted to teach her class a segment from the Federalist last winter, she asked me if she could borrow my book.
I gave her another copy from the shelf, and the next day she came back and said, "Dad, I don't want this copy. I want the good copy, the one with all your notes in it."
I made her promise to return it, and she immediately said that she would take very good care of it — including not writing in it.
"Wait. What? Why wouldn't you write in it?" I asked. "If I'm going to lend it to you, the least you can do is give it back to me better than you found it. If you have important ideas, write them in!"
We both laughed, because we've had the same conversation before.
I've had the same talk with all my older kids, because a great classic is the source of a great conversation, and notes make it even better.
It doesn't even matter who writes the notes, as long as they are reading and either highlighting, summarizing or responding.
Other peoples' notes help you focus on their ideas as well as whatever the author wrote, and their highlights make you slow down and try to figure out why they marked it.
All of this increases the learning experience.
The Platinum Rule
Now, I'm not suggesting that you write in library books, or in another person's book without their permission.
They might not realize that you're trying to help them learn more.
But seriously, in what kind of society do people think that books which have never been read or marked are somehow more valuable than those that were studied, thought about, and marked up by someone who was trying to learn? Even if you don't believe in the "Karma" that a book might carry — how is it better that a book didn't seem valuable enough to its previous owner to crack its cover and find out what was in it? Or, if they did, that it provoked no thought or feeling in its reader sufficient for them to want to capture the moment?
By Its Cover
I mean, okay, if the goal is to use the books as decorations, to look impressive on a shelf, I guess this makes sense.
Or in a society where information is scarce and books are very rare, it makes sense to make them last.
In our society, however, in the midst of the information age where paper is cheap and the greatest books can be purchased for a penny, and where our capital cities are dying from ignorance of the greatest classics and the principles they teach, we need a different kind of book.
We need great books that were meant to be read.
We need great books that are read, by people who think about what they're reading and take notes and write in the book.
Over the years I've learned from watching a lot of students that those who write in their books nearly always learn more than those who don't.
This is real.
People who treat books like fragile objets d'art, carefully avoiding anything that might nick, mark or bend them, usually don't get a great education. Give me books that have been carried around in bags; books that have dog-eared covers and smudges, tear stains or odd personal items tucked between pages to save the reader's place.
Real learning comes in part from going deep into books, and that means making them part of your real learning, and part of your life.
To accomplish this, nothing beats writing in them, because it heightens the quality of thinking and learning, as I said above.
Dear John
For example, John Adams wrote notes in the margins of many books in his library, and they contain some of the most important ideas in history.
In fact, when the French Revolution came along he felt so strongly about it that he wrote a number of articles that were eventually published in one of his most famous books—Discourses on Davila.
And he got most of the material for his articles from his handwritten notes in the books in his personal library.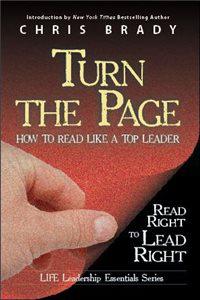 Many of the founders did the same thing, and so have a number of great thinkers in history.
And that was during an era when books were way more expensive than they are today.
So, when I look at books online or in used bookstores, I always look for books with a bunch of writing inside.
The writing drastically improves the level of thinking of future readers.
This little secret can significantly boost the quality of your thinking—and the learning of your students—as you read.
And, the best news is that such books nearly always cost a lot less!
You can get lots of them for just pennies.
And you'll get so much more out of them when you read them.
Parting salvo: Leave no trace applies to hiking, camping, and bird watching; not reading.
For more on how to read better with a pen in hand, click here for "The Mighty, Magical, Miraculous Pen" >>