(A Mother Makes All the Difference)
Grades or Education?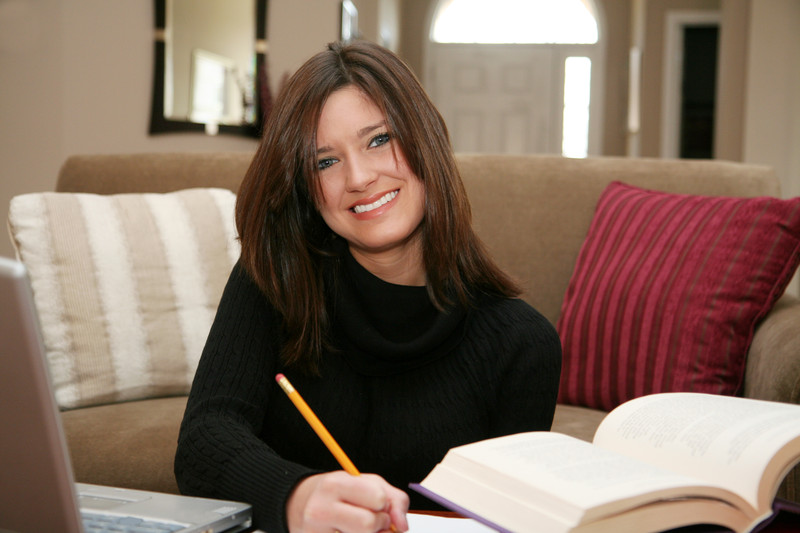 I heard a story recently that really made me think. It was recounted by the mother of a college student who visited home after her first semester and confided in her parents that she really disliked university learning.
She was getting poor grades, didn't like the rote focus of the classes, and yearned for a return to her homeschool experience filled with real passion about learning and love of studying new and interesting things—or going deeper.
The girl's mother recommended that she forget her grades and focus on the things she really wanted to learn. "If you hate a project or assignment, don't do it. Do the things you really love to learn about. Grades are irrelevant. We're paying too much for your schooling for you to waste it concerned about grades. We sent you there to get a wonderful education."
When I heard this, I had to smile. That's a very brave mother, and perhaps one in a million as well. But it worked. Her daughter took new heart, returned to school and jumped into everything she loved to learn.
The Right Focus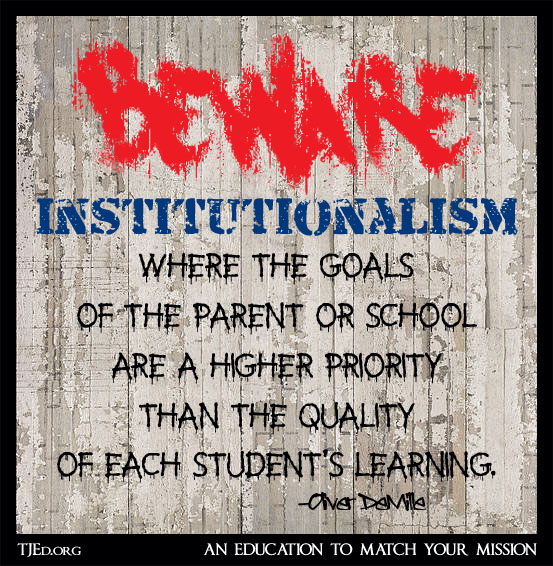 It turned out that with this emphasis a university is a great place to study and explore ideas. She went after the knowledge she really wanted with passion and excitement.
She was so engaged in learning that at the end of the semester she didn't bother to pick up her grades. She just didn't care. She returned home to work through the summer, and several weeks later a grade report came in the mail. Curious, she opened it.
She was excited to report to her mother that she'd earned straight A's even though she ignored the whole grade "thing" and just went after a love of learning. It certainly doesn't always happen this way, but in this case it did.
Ever since the woman told me this story, I just keep thinking about it. It really struck a chord, and it left a huge impression. This mother's words keep ringing in my ears: "We're paying too much for your schooling for you to waste it concerned about grades. We sent you there to get a wonderful education." That's awesome!
It exposes many of the main problems with our modern educational system, and captures everything that's right about parents really leading out as astute parent mentors.
Again, I don't think one-in-a-million parents would have this much depth, wisdom, or nerve. We're so conditioned to think a certain way. I hope I'm wrong about this. I hope 9 in 10 (or more) parents are this secure. This grounded. This wise. This brilliant!
Act with Purpose
I'm not saying that every parent should give this exact counsel. In fact, the thing that makes this story so great is that this particular mother didn't follow the normal thing to say. She said what she felt was right for her daughter in this specific situation. She ignored the "expected" thing to say or the "socially acceptable" thing.
She said the right thing.
That's powerful. It's great parenting.
After pondering it over time, here's my takeaway:
There is something really great about doing things deliberately. This mother knew exactly why her daughter was at college, and when the daughter wavered the mother never even flinched.
She knew what to say because she knew the purpose of her daughter's educational path. She knew it clearly, without question. That's profound!
Are you this clear about the educational path for each of your children? Are you in a rut? Are you following the momentum of a choice that no longer serves you? Do you know why you do what you do, and what your ultimate goals are (the ones that aren't worth trading, no matter what else is lost)?