By Freeborn DeMille
The Class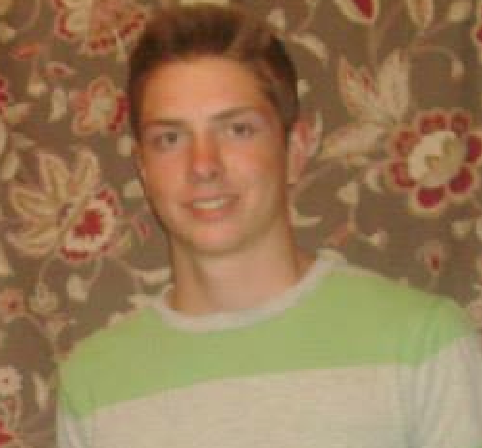 This was a really fun three months! But it was exciting for a surprising reason. The Harvard Class I took online was so enjoyable.
At first I wasn't sure I was going to like it. I've always enjoyed reading a lot, and doing other projects and assignments in home school. And I really loved acting in Shakespeare plays, and taking classes with our home school groups. But this was different.
I loved it. But I'm jumping to the end of the story. Here's how it all began…
The Hungry Phase
It happened to me this year, just like this great event happens at some point in every young person's life: This year I got hungry. It was the year that I turned sixteen, and being a teenage young man, I got hungry in more ways than one. Physically, I am now always ravenous. Mentally, I am no longer content being a little boy.
I am anxious to be given new privileges and pursue new opportunities. I am hungry for greater knowledge and understanding. I am beginning to see some of what our world is facing, and I am determined to be among the heroes who save it. I am making new mistakes, and learning new lessons everyday.
I recently explained to my mentor what my dreams are, and what impact I want to have in the world. I told him that I didn't have any specifics figured out for sure, but I am very passionate about freedom, and I intend to make a positive difference by serving people.
We made a planned reading list, like we usually do, and outlined studies for several important subjects I want to learn about more deeply. Then he asked if I had ever taken an online course.
"Like what?" I asked. "I've researched a lot of things online and watched lots of educational YouTube videos…. But not really a full class."
He had me look up courses on EdX, Coursera, Khan Academy, and others, and I found a lot of exciting options. We finally settled on an online Harvard class on American Government. I am so glad we did this!
What I Liked About the Harvard Class
The Content. Each video (two per week) covered an aspect of how our nation, and governments in general, function. The course was filled with principles of freedom, human nature, politics, power, and so much more. I loved the commentary.
I learned about many things I had never even considered. I learned new ideas about reasons our country was founded the way it was, and why it is headed in the direction we are today. True, I've already read a lot about this topic. But there is still so much more for me to learn.
Learning so much new information, some of which I thought I already understood, made me realize how much I don't know.
Each lecture began with the professor on video at some location of consequence, like the Supreme Court, Boston Harbor, the White House, the Senate or House, the IRS headquarters, etc. He explained the significance of each location and what role that organization plays in American government or history.
He asked lots of questions that made us think. He used historical examples to illustrate his points, and visual aids such as pictures, graphs, and written quotes to better teach the material. At the end of each lecture he took a few minutes to summarize.
Though we couldn't literally be in the classroom with him, the format of each lecture easily made up for it. The way the camera moved, the visual aids, and the questions made it feel interactive and engaging.
Post Scripts. Sometimes the lectures left certain questions unanswered, or certain ideas unexplored. The professor's solution to this was to make a small 2-5 minute video at the end to address any extra topics. He also talked about personal experiences (my favorite part of the class). I often learned more from the postscript than from the entire lecture.
Online Group Discussions: There is so much we can learn, and just listening and gathering as much information is one of the best ways to do it. I have found, however, that the information in our head isn't actually very helpful until we apply and share it. Knowledge gained is worth more once it has been shared.
The online forum allowed us to discuss our ideas with other members of the class. A lot of what I learned came from my thoughts as I pondered and shared my ideas in these discussions. I enjoyed reading the ideas of the other students. I could tell the other people taking this class cared very much about America (even many of those from other nations), freedom, and the different challenges the world is facing right now.
The Professor: Perhaps the part of this course that truly made it great more than anything else was the instructor, Thomas E. Patterson. I will forever remember his final postscript at the very end of the course. He took time to thank all the students for teaching him. He explained that it might seem strange for him to say this since the class was done largely through video lectures. But because of that very thing, he had to deeply consider what we might be thinking.
He had to ponder what questions we might have asked, what comments we might have made. He knew that if he were to make a mistake it would probably not be corrected, so his teaching skills were sharpened, and he covered certain details that he might have otherwise left out.
He especially thanked a few key individuals in American history that made all the difference. In this video he took us to the Old Granary Burial Ground. Buried there are Samuel Adams, John Hancock, and Paul Revere, among others. His words left me feeling deeply about America and freedom.
I didn't always agree with his views or what he said, but by the end of the course I had come to respect him. He managed to inspire me to care about freedom even more than I already did. He is truly a great man, and a great teacher.
What I did not like about the course
The Readings: When I first started the class I was excited to do all the readings. I had high expectations for them after seeing other portions of the course. But I was disappointed. A few of the selections were really good (excerpts from the Federalist Papers, for example), but mostly they were redundant. Overall, everything found in the readings was covered more effectively in the lectures.
The Quizzes: After each lecture the course provided a small quiz. These were set up in a multiple-choice format. I didn't like this because though I usually did well on the quizzes, I knew I could have made strong arguments for some, and often all, of the possible answers. The quiz format limited the true discovery of truth—and that's not good for learning.
The Writing Assignments: I was thrilled to participate in the writing assignments, and was excited to get some constructive feedback. I was disappointed to find that the students were in charge of grading each other's essays. (Many of them didn't even bother to respond.) I would have much preferred for the professor, or some other advanced thinker, to grade my paper and make recommendations.
Fortunately, I took my paper to my personal mentor and he spent hours helping me with both the content of the paper and with my writing skills. (But I doubt most of the students in the Harvard course did it this way. Anyone who takes such online courses should get an in-person mentor to help them!)
Final Thought: Salience
Possibly the most valuable new thing I learned in the course is the importance of what the professor called "salience." I didn't know what the word meant, so luckily he explained it. "Salience" basically means being prominent, intense, and passionate—even as a minority or "less important" group.
When I mentioned salience to my personal mentor, he pointed out that "salience" as a word comes from the root word "sal," which means salt. So salience is like salt in food. There is only a little bit of salt in a plate of pasta, for example, but it makes a huge difference to the flavor.
Another example: say Congress tries to pass a law and 90% of the nation supports it, but the 10% who don't support the law care about it much, much more than the 90%. This passionate 10% is a lot more likely to act on their beliefs and to spread their influence.
Thus, there is a good chance the law won't get passed, because of the major involvement and actions of the 10%.
This applies to those of us who love freedom. We don't require everyone to be involved in order to make progress. We just need the true dedication and efforts of people who care enough to make a real difference. I am one of those people. I invite you to be one of them as well.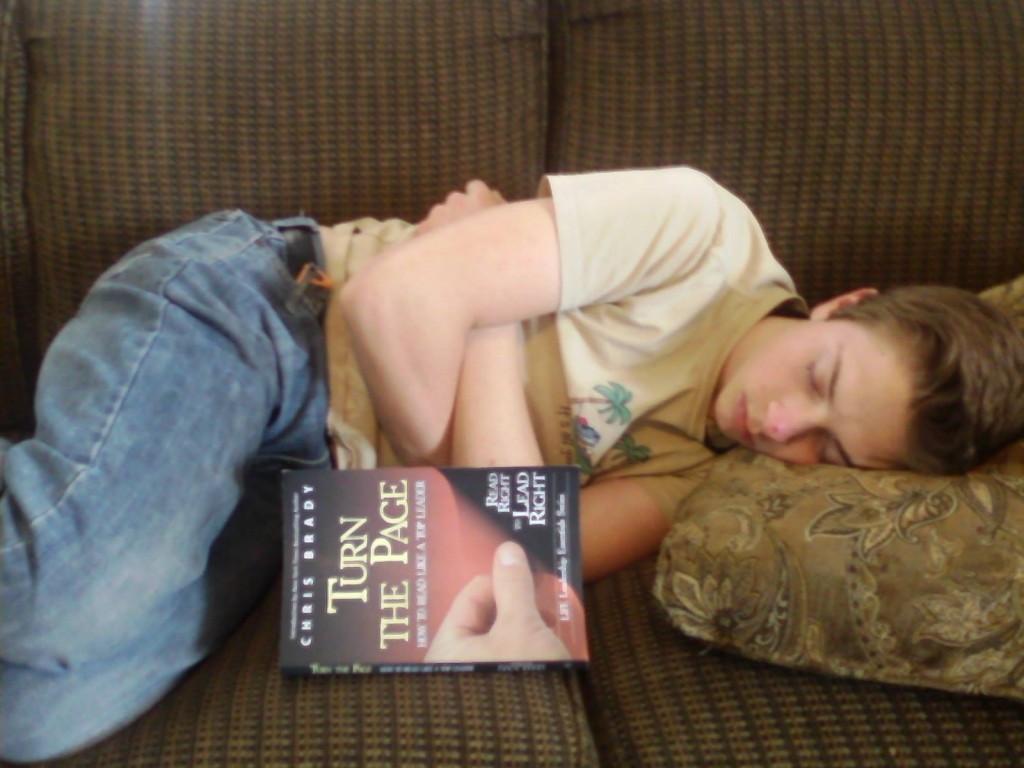 Freeborn DeMille is the sixteen-year-old son of Oliver and Rachel DeMille. He is passionate about freedom, education and entrepreneurship. He has a black belt in Karate and enjoys reading, cooking, talking to girls, going to dances, and discussing ideas with his peers.